Case study: how Jus Burgers set itself apart from franchises and big business competitors
Campaign: #honestlylocal
Client: Jus Burgers
Agency: Hancock Creative
Background
When UK chef Justin Bell arrived in Perth 16 years ago, he quickly realised Perth was the perfect market for a gourmet burger bar. The family-owned business was an instant hit offering fresh and local produce.
Fast-forward to early 2015, and local and franchised national competitors had popped up on every street corner and most customer decisions were coming down to convenience, price or brand awareness.
Objectives
Without a drastic shift in consumer thinking, the business needed to find a way to communicate its significant points of difference in order to stay in the game. For a small business competing against national chains, the war was never going to be won by outspending or out-profiling the competitors.
It needed a way to cut through that big business could not replicate.
Strategy
Working with property developer and investment company FJM, Jus Burgers identified that it had a powerful story or 'why' behind the business that had never been actively communicated to its customers. Loyal customers loved the food and the vibe, but few really understood the reasons Jus Burgers was unique.
–
Related: McDonald's is the latest brand to get its own biopic »
–
The business set out to find someone who could run a lean social media campaign to achieve these outcomes, and found Hancock Creative. Researching the market segment quickly showed us many competitors were franchised models, their products were mass produced and frozen, had a long shelf life and had very little transparency on ingredients like fillers and preservatives.
On every one of these points Jus Burgers stood apart. It is a small local, family-owned business, burger patties are made by hand on premises without additives, produce is purchased directly from local Western Australian producers and there isn't even a freezer on the premises. Everything from the unique pumpkin patties to the salt on the chips was one-of-a-kind and developed by owner chef Justin Bell.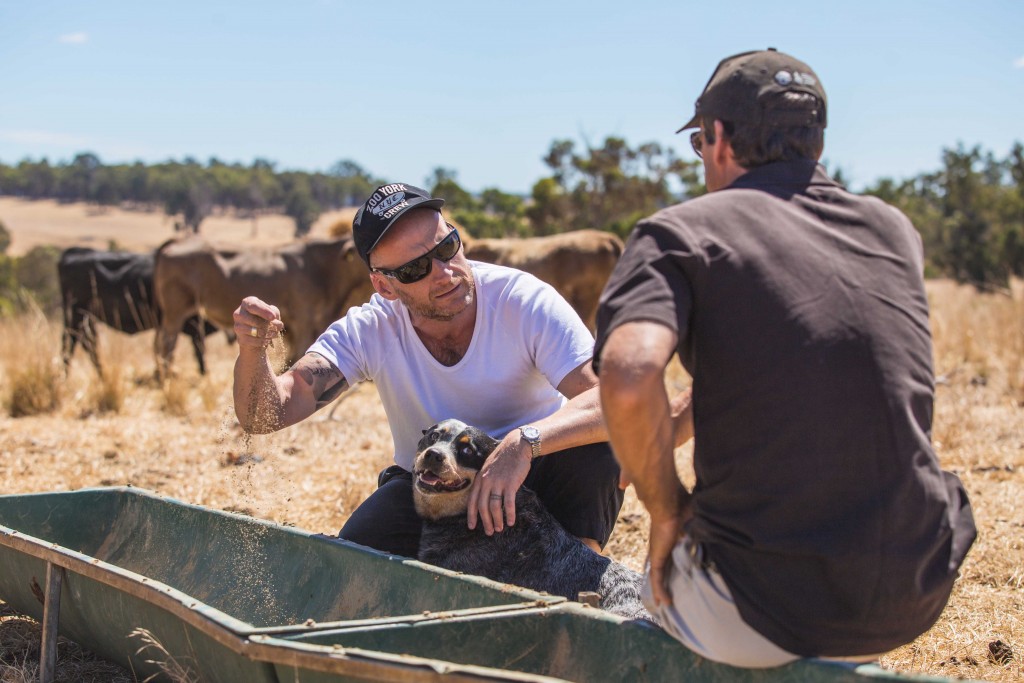 Jus Burgers had simply never known how to tell the emotional and personal story of Justin and the passionate business he had built. The key was to increase market share and awareness through powerful honest storytelling.
Facebook and Instagram were chosen as ideal channels to communicate this story, as the brand had already built some social media following and this is a highly cost- effective option for a small business that would not be able to leverage a big print or TVC budget. It is also a highly active platform for the ideal audience of 18- to 35-year-old women and men who are conscious about what they eat, and who align strongly with a brand story.
The goal was to increase Facebook likes by 30% in three months, to more than double the amount of engagement on each post, and drive crowd sourced content. We also aimed to build an audience for the recently launched Instagram page.
Execution
Business owner Bell travelled more than 750 kilometres around Western Australia to visit the producers, farmers and businesses that feed into the Jus Burgers story. A film crew captured his experience and showed Bell simply being himself, working hands on with the local industry. His voiceover explained his concept, passion for honest fresh food, why he does what he does and his belief in supporting the local community and industries.
The final video was just over two minutes long, and was the starting point for the social media campaign. A teaser campaign on Facebook and Instagram hinted that a big change was in the works for the brand, and whet the appetite of the followers for the video release.
The campaign launched on 19 May 2015 with the video, and with a budget of $100 and was viewed more than 12,000 times over the next few days.
This set the stage for an ongoing content and advertising strategy to tell the #honestlylocal story of Jus Burgers, ranging from Bell's support of the local community in which his business operates, to his charity efforts, behind-the-scenes peeks into the kitchen and business, dissecting individual ingredients and showing the fun heart of what the brand does. A photographer was hired and briefed for fortnightly photo shoots in-store to be sure we could capture authentic, current and high quality images to accompany all the content.
Wherever possible, uniquely local elements were included in the shots – from scarves from local AFL teams during the final season to local landmarks and products from other local businesses. Of course, we included Jus Burgers' people wherever possible to put a face to the business.
The content itself shifted from broadcast style to engaging, with messages designed to ask questions, excite, entertain and inspire. As the audience began to grow, opportunities were added to give back to the loyal followers with activities, ranging from chances to win an exclusive one of a kind date night complete with tablecloth and wine, to celebrating reaching 10,000 likes with $10 burgers for 10 hours.
The social media advertising campaign was extremely simple, and low cost. Each post was boosted with between $3 and $7 to an audience targeted by age, geographical area and interests. A small ad campaign ran each month, driving the ideal target audience to join their friends in liking the page.
The response was instant. The change in direction was immediately connecting to the audience and new ideas were able to be tested rapidly and in real life. The audience began to grow, and the engagement on posts grew almost overnight.
Results
The challenging three-month goals for the campaign were met and some drastically exceeded. A 30% increase in likes was reached within the three months, while engagement on posts doubled within days, reaching up to 10 times the original benchmark on top performing posts.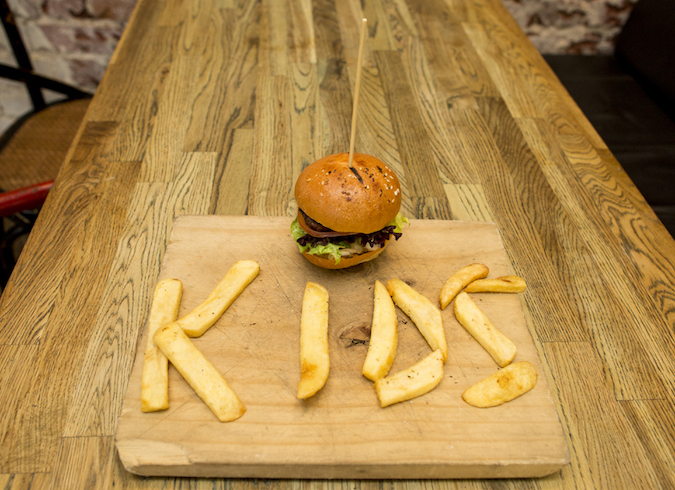 In three months from the campaign launch, results included:
daily new likes up 941%,
daily total reach up 232%,
lifetime post impressions per month up 226%,
new likes were being attracted to the Facebook page for as low as 12 cents,
in-store recognition of owner Justin Bell and the unique Jus Burgers story was noticeably increased,
an increase in turnover of between 10 and 20% per store,
the campaign won t he national Australia Web Award for social media in November 2015, and
the client continues to renew the social media campaign.
* * * * *
Purchase a subscription to the magazine for the latest in detailed brand campaign case studies
* * * * *