Catalogues maintain integral role in retail as 2012 industry awards open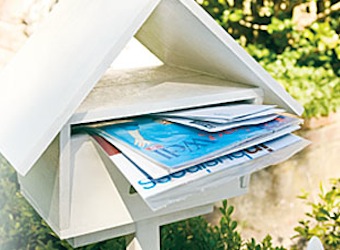 Entries are now open for the Australian Catalogue Association's (ACA) 21st annual awards, celebrating excellence in catalogue design and effectiveness.
The catalogue business has experienced positive growth over the last four years in a poor economic environment, with $1.5 billion now being invested in catalogues by Australian retailers, representing 60% of total print advertising spend.
Chief executive of the ACA, Ken Bishop, says the awards are an opportunity to bring together over 600 retailers and the industry's most creative minds.
"The ACA looks forward to showcasing the talents of our industry in what is a great networking event, while acknowledging the contribution to one of the most effective advertising mediums in Australia," Bishop says.
And effective it is, says Bishop, with recent research suggesting 85% of Australians are happy to receive catalogues in their letterboxes, and 70% making a visit to a store as a direct result.
The medium is evolving, too, and retailers are starting to complement letterbox drops with SMS, emails and online catalogues. "Catalogues are at their most effective as part of a multi-channel offering and have complemented the digital offering well. With the web becoming a competitive purchasing channel, the role of catalogues has expanded to become a driver of online, while maintaining their own place as a powerful marketing tool," Bishop says.
Bishop is expecting over 800 entries across 30 categories, with entries closing 29 April 2012.