CEASA: Ad market decline only minimal
The advertising market dropped 1.4% in 2011 to $13.5 billion after a 7.4% increase in 2010, according to the Commercial Economic Advisory Service of Australia (CEASA).
The drop was driven by declines for some of the highest grossing media including television, down 2.6%, metropolitan and national dailies, down 9.2%, and magazines, down 8.4%, but tempered by strong performances from online which saw a 17.5% increase, outdoor with a 3.4% increase and radio with a 0.7% increase.
Cinema posted the largest decline with a 20.8% decrease, while classified directories dropped 11.3%.
Subscription televisions fared better than free to air, posting a 3.6% increase, while metropolitan free to air dropped 3.7% and regional fell 1.6%. Despite the decline, free-to-air TV retained the largest share of spend for 2011, taking 26.4% of the market to edge out newspapers at 25%.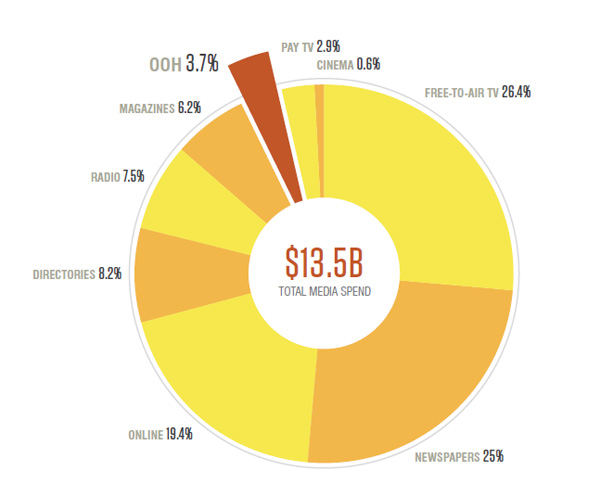 CEASA chief executive Bernard Holt says that while the market declined, the drop was not as bad as declines experienced in the past.
"By comparison with past experience a 1.4% decrease in total advertising revenue is not big," Holt says. "The year ended December 1990 was the first decline ever, as measured by our series which began in 1960. 1990 went down 2%. In 1991 the total was down 6%. 2001 was down 6.9% and 2009 down 8%."