Challenger 'Real Stories' campaign takes Australian Marketing Institute's top honour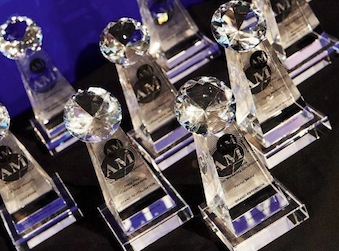 The top honour of the Australian marketing profession has been awarded to Challenger Limited for its 'Real Stories' campaign at the 2012 Australian Marketing Institute (AMI) Awards for Marketing Excellence.
Awarded Marketing Program of the Year, the 'Real Stories' campaign was recognised for "reviving a sector of Australia's investments market while establishing a relatively small financial services company as a leading brand". The B2B campaign comprised TV, print, cinema, radio and online over a 10 month period, with the $13 million investment credited with a $540 million sales increase.
On an individual level, the AMI recognised John Sintras, CEO of Starcom MediaVest Group Australia, awarding him the Certified Practising Marketer of the Year Award.
Additionally, Myer managing director and CEO Bernie Brookes was awarded The Sir Charles McGrath Award, awarded since 1976 to an individual who has made a significant, lifelong contribution to the field of marketing.
By category, the winners of the 2012 AMI Marketing Excellence Awards are:
Brand Extension 
Picture Perfect Profits in Screen Cleaning, Kimberly-Clark Australia
Brand Revitalisation 
Lifting the Coates brand higher, Coates Hire
Consumer Insight
Thinking Outside the Chocolate Box: how finding a new occasion drove greater value for an old Aussie 'favourite', George Patterson Y&R
Corporate Social Responsibility 
Banking on our Kids, Bank of Queensland (BOQ)
Digital Marketing 
Sydney Opera House, Sydney Opera House
Education 
What's your next life?, Charles Darwin University and PLAY Communication
Experiential and Brand Experiences 
Blood Oath, Grey Melbourne
Green Marketing
Green Agenda, Deloitte
Incentive Marketing award
Find Like Minds, Deloitte
Internal Marketing 
Integrated Marketing & Communications programmes to support client collaboration, Arup
Loyalty Programs
Hoyts Rewards, The Hoyts Corporation
Marketing Communications (B2B) 
Challenger 'Real Stories' campaign, Challenger Limited
Marketing Communications (B2C) 
Coca-Cola Share a Coke, Naked Communications (In partnership with Ikon Communications, Ogilvy, Wunderman, URBAN, One Green Bean, Momentum)
New Brand, Product or Service Launch 
Winning the Race with Everyday Settlement, BMF Advertising
Social Marketing 
Regional Drivers 2011, Motor Accident Commission
Sponsorship category
Coates Hire and the V8 Supercars Championships, Coates Hire