Goodbye, Facebook, and thanks for all the fish…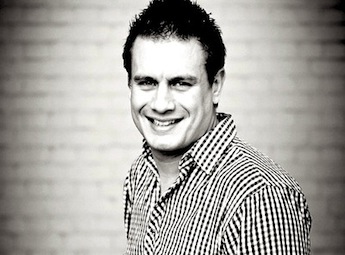 Build engagement. That's what social media is about, isn't it? Engaging with the people who've chosen to like your page in order to build a relationship and hopefully nurture a purchase or recommendation from them. Build a community and talk to them frequently about your brand to create an army of adorers.
I, for one, have been a staunch advocate of social media in the past years, and most notably, Facebook as a platform for businesses of all size to reach their target market, or their biggest fans. But I fear it's time to say goodbye, pack our bags and discover a new way for the SMBs, and even the bigger boys, to engage with their fans.
Let's use our Facebook page as an example. We have 1200 fans and, dare I say it, genuine fans. Maybe they're not all potential clients, but they're certainly people who are interested in what we have to say. We post four or five times a week – not excessive or heavy use – but interesting things we think people will want to read or look at, discussion points and the odd piece of self-promotion.
Our average 'reach' over the past 10 posts is 195, or 16%. Sometimes just 94 people see a post, even those posted during the day or at peak traffic times.
A client we work with does a really good job posting to his page on a daily basis. Their page has 5400 fans and the average 'reach' over the past ten posts is 657. This is just 12% of the fans. By contrast, their recent email campaign was opened by 28% of his database. If they sent an SMS campaign that would be opened by over 90%.
A further client has 4500 fans and hardly posts at all. Maybe 10 times in the last four weeks. Their reach is 19%.
It's been well-documented across the blogosphere that these reach numbers are dropping, as Facebook's algorithm develops to encourage business owners to put their hands in their pockets and spend money to reach fans that freely opted in to hear from the brands they want to know about.
The logic, for Facebook, makes sense. All other avenues of communication for brands cost them money, so should social media. If a business wanted to tell their fans about a special offer in store, they'd have to design a poster, or a flyer, get them printed, and hand them out. So why shouldn't Facebook make money out of brands talking to fans online?
Because this wasn't what Zuckerberg talked about when he presented the social web. It was based on cooperation, sharing, following something you liked, engaging with them. It wasn't based on who had the most money pushing the little guys aside. Facebook isn't seeing fans as a community anymore, they're seeing them as numbers. And when you see someone as a number, you start worrying more about what they're spending than what they're sharing.
We tried sponsoring a particular post several weeks ago and opted for the 'people who like your page and their friends'. Now, we're an Australian business with the capacity to deliver in Queensland, New South Wales and Victoria. We ended up getting 8445 people seeing the post and 180 likes. Great! Lots of interest on our post and there's bound to be one or two potential clients there, right?
Wrong. Here are five of the names from those who liked the post:
SuperKid Niia Underpressure
Rhuudy Trd Speed
Jumadi Crooz Metaldeathstreetteamtangbar
Abdoel Idttu Gakgpherluepintehrr
Coorniajustine Thumberlikes
95% were like this. All based in SE Asia and if genuine at all, totally useless to us. Facebook had found the cheapest route to spend our money by showing the post to thousands of people linked to just two or three of our fans.
Facebook's IPO several months ago delivered a high expectation of profit from a platform built and developed on the principle of sharing for free. These two things were always going to be mutually exclusive of each other and now the proof is starting to show through.
I would suggest that building a Facebook community and fan base for a small business is now bordering on being too costly for the ROI it will deliver. And not only costly in a financial sense, but incredibly time consuming. So what are the alternatives?
How about we take it out into the real world instead? Spend that time, money and effort not on social media, and spend it in a face-to-face dialogue. I recently spent a weekend at Grand Designs Live in Melbourne watching 30,000 people walk through the doors over three days and engage with 100 different exhibitors. Those exhibitors that were collecting data, selling off their stands, allowing customers to touch and feel what they were selling and handing out information had a huge success. This is engagement. We're not just talking and touching, but we're collecting data and really explaining our product to potential purchasers.
For a smaller business, we don't have to be aiming as high as a larger-scale exhibition. Small engagement strategies can work just as well: a pet food company we work with is looking at developing sampling teams to visit pet stores and dog parks in order to help bring the brand directly to their consumers. Time spent on social media, or time spent putting the dog food into an actual dog?
There has always been a cost associated with activating social media, and despite the title of this article, I'm not suggesting we abandon social media completely. But Facebook has moved itself from a position where imagination superseded cost, to the point where both are now factors in implementing a strategy. Pure creative strategy doesn't cut the mustard anymore – you need to pay for the reach.
There are other social networks that can deliver engagement in return for ideas and time, but the golden goose of Facebook is no longer laying its eggs. Being able to reach just 15% of your brand advocates who have opted in to receive your communication isn't a great ROI for your time and effort. Facebook is no longer a must-have, but a nice-to-have. And if the numbers don't stack up with a declining natural reach, it may even become a not-going-to-have.