Channel Ten spends $20 million to secure Winter Olympics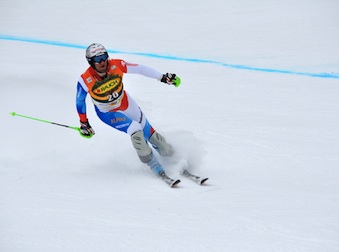 Ten Network has won the rights to broadcast the 2014 Winter Olympics to be held in Sochi, Russia.
The Australian Financial Review (AFR) is reporting Ten paid an estimated $20 million for the rights to the game that will be held in February next year.
The International Olympic Committee (IOC) had tried to sell the Sochi Games as a package with the 2016 ­Summer Games in Rio de Janeiro without much success after the only clear bidder for the games, Network Seven, pulled out of the race last month.
While Seven West Media is believed to have launched an estimated bid of $80 million for the Rio Games, no network has been successfully won the rights from the IOC.
The IOC were reportedly asking for $120 million for the rights to both Games, the same figure Nine Entertainment Co and Foxtel paid for the 2010 Vancouver Winter Games and 2012 London Olympics.
The AFR is also reporting the IOC will now attempt to sell the next three – the Rio Summer Games, the 2018 Winter Games in South Korea and the 2020 Summer Games – in a new package.
Ten's Olympic news comes only days after they lodged a $500 million offer to Cricket Australia for the next five-year cricket broadcast rights starting from 2013-14.