Closing the sale in a digital world – smart retailers embrace mobile commerce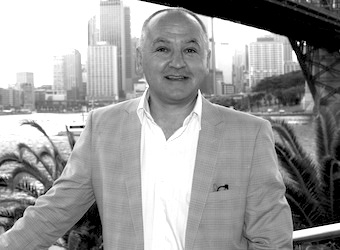 Sometimes reality is perfectly reflected by research. This happened to me last week. My daughter tried jeans at the local Westfield. On the bus coming home, 15 minutes of surfing on her mobile and she'd found them cheaper on the net… delivered that day. All she needed was my credit card with the 'promise' of paying me back.
That $90 transaction (plus an extra $9.95 for three-hour delivery) was a very personal example of what Havas Worldwide's latest 'Prosumer' research has identified: the seemingly unstoppable rise of ecommerce, in particular mobile commerce.
Firstly, who are Prosumers? They are members of a group of consumers we've identified who are important because they are proactive, informed influencers who are growing even more powerful thanks to their skillful embrace of emerging technologies and, especially, social media. Where Prosumers lead, mainstream consumers follow.
Our latest Global Prosumer research report polled 10,000 adults in 31 countries, and shows that Prosumers are leading the charge in mobile commerce.
Not only are they more likely to be purchasing online and across a broader range of product categories, they're more likely to be doing it on a mobile device. More than one in five (22%) of our mainstream research respondents have used a smartphone or other mobile device (tablet) to shop online but this pales in comparison with the 38% of Prosumers who have done so.
For the first time ever, 2012 saw global consumer sales break $1 trillion. Given where Prosumers are going you can be sure more and more of the $1 trillion-plus will be bought and sold over mobile devices.
We took a look at what our research tells us about their purchase process. 78% of Prosumers use the internet as their first stop for any major purchase and 68% of them claim to go to a store to inspect goods before buying online.
And in the middle sit the physical retailers. Their stores are being used as showrooms: places to experience the goods they've found on the net and will buy on the net after feeling the quality courtesy of the shopping centre retailers (this is known as 'showrooming').
And if I were a bricks-and-mortar retailer I'd be very, very worried about the financial consequences of these digital shopping habits.
How best can retailers deal with this? How can they become more than just a showroom for their online competitors – avoid being the showroom meat in a digital research and purchase sandwich?
Well, certainly not like the Brisbane speciality food store that attempted to charge people $5 (refundable on purchase) to browse. Thankfully we're seeing more innovative and practical ways of turning in-store browsers into in-store purchasers.
Take Winning Appliances, the white-goods retailer. A colleague was in one of their stores 'testing the metal' on a shortlist of internet researched fridges. With the help of a knowledgeable salesman he'd decided on the one. But before he could show his ingratitude by escaping to purchase on the net, the savvy Winning Appliances offer was made: You can buy this fridge here in-store but at our best online price.
The salesman was closing the sale, face-to-face (still the best way and what the net can't do) but he was able to do so using one of online's key advantages (perceived) lower price. My colleague bought there and then, a sale made possible by Winning Appliances acknowledging the showroom appeal of their physical store with the price advantage of their online channel. Evolutionary thinking in terms of their business model.
And here's another example that uses customers' mobiles to interrupt their 'showrooming' activities and bring the sale in-store. MeatPack is a trendy, irreverent Guatemalan shoe-store. Through their phone-based app they could tell when a person was entering a competitive shoe store in the same shopping mall, either to buy in there or to do their offline product inspection. That person was sent a discount offer for MeatPack… the discount started at 99% and would decrease by 1% per second as the customer raced through the mall to the MeatPack store as quickly as they could. One fleet-of-foot customer, out of over 600 sales generated, was able to claim an 89% discount.
MeatPack used customers' mobiles to interrupt their browsing and pulled the sale away from their competition whether that competition was other stores or online sellers.
Winning Appliances have changed their business model by melding the respective advantages of their offline and online channels.
In their different ways both these retailers are doing something about the threatening growth of ecommerce and within that mobile commerce. And they're right to do so because with 38% of Prosumers and 22% of mainstream consumers using their mobile device to shop today, mobile commerce figures are only going one way.
And on a personal note, I know with absolute certainty that reality is truly being reflected by research. It cost me $99.95.