Coca-Cola was 2014's most awarded advertiser globally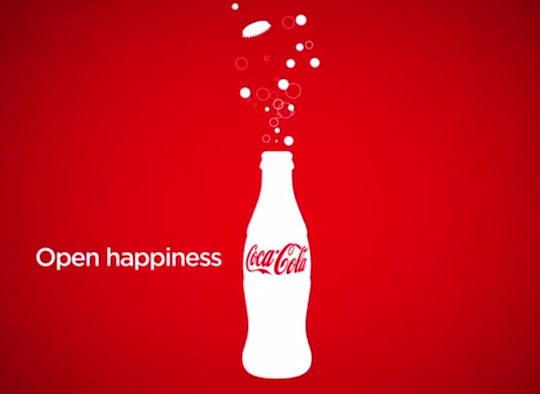 Coca-Cola was the world's most awarded advertiser in 2014, having won at 36 different award shows and festivals, according to The Gunn Report for Media 2014.
The report, which combines the winners' lists from the world's most important global, regional and national festivals focusing on media innovation, creativity and effectiveness, ranked the following brands as the top 10 most awarded advertisers in the world for 2014:
Most awarded advertisers in media in the world 2014
Coca-Cola (36 festivals, 137 points),
McDonald's (29 festivals, 103 points),
Samsung (23 festivals, 77 points),
Heineken (13 festivals, 61 points),
Nivea (12 festivals, 36 points),
Ikea (14 festivals, 31 points),
Vodafone (12 festivals, 30 points),
Kellogg's (5 festivals, 23 points),
Volkswagen (9 festivals, 20 points), and
Dove (7 festivals, 19 points).
The Gunn Report names Coca-Cola's 'Happy ID' campaign in Peru as one of 2014's standouts. In association with McCann (Lima) and Havas Media (Lima), the brand installed a photo booth that took ID card photos for Peruvians. The campaign aimed to spread happiness through the ID card system – previously, most people had glum expressions in their ID photos. The Coca-Cola photo booth only took a photo when its subject smiled.
Check out this video case study for more detail:
Some of the other standout campaigns of 2014 included:
British Airways, 'Magic Of Flying', OgilvyOne (London),
Hindustan Unilever, 'Kan Khajura Tesan', Media Agency: PHD India (Mumbai), Advertising Agency: Lowe India (Mumbai),
Nivea Sun Kids, 'Protection Ad', FCB Brasil (São Paulo),
Volvo Trucks, 'The Epic Split', Forsman & Bodenfors (Gothenberg), and
Warner Bros – The Lego Movie, 'The World's First All Lego Ad Break', Media Agency: PHD & PHD Drum (London), Advertising Agency: PHD (London).
Australia was the eighth most awarded country in media in the world in 2014, trailing behind the UAE and New Zealand with 146 points. Here's the top 10.
Most awarded countries in media in the world 2014
USA (424 points),
UK (309 points),
India (253 points),
Canada (230 points),
France (172 points),
New Zealand (169 points),
UAE (167 points),
Australia (146 points),
Hong Kong (140 points), and
Malaysia (128 points).
Editor of The Gunn Report for Media, Isabelle Musnik, says the results show the synergy between creativity, innovation and efficiency.
"As consumers gain more control over their media consumption, the media channels that advertisers utilise to connect with their consumers and capture their attention are as vital as the creative content. Media agencies are at the intersection of the consumer and technology, and as such, have become their clients' key strategic partner."