Coca-Cola named the world's smartest brand by Warc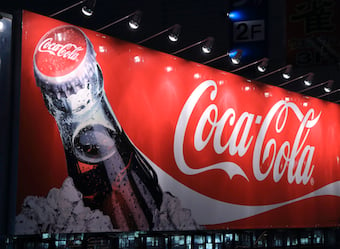 Coca-Cola has come out as champion in the 2014 Warc 100 lists, being named as the world's smartest brand as well as the third smartest advertiser.
Unilever has been named as the world's smartest advertiser, followed by PepsiCo and The Coca-Cola Company.
The world's top three smartest brands are Coca-Cola, McDonald's and Vodafone respectively.
Warc assigned the rankings by tracking more than 1700 winners in 75 different competitions and assigning points based on the prestige of awards won.
Both the top brand and advertiser had campaigns in Warc's inaugural list of the 100 smartest marketing campaigns in the world, released earlier this year.
Unilever's 'Real Beauty Sketches' for Dove came in ninth, while Coca-Cola's 'Share a Coke', by Ogilvy & Mather Sydney, was 20th.
Warc chief executive officer Louise Ainsworth said: "These rankings show which companies are really using marketing communications to build their businesses. The Warc 100 allows client-side marketers to benchmark the performance of their marketing activity, and to see which companies are able to link creativity with business performance."
Top 10 smartest brands in the world
Visit Warc for the full list of 100. 
Coca-Cola
McDonald's
Vodafone
Dove
Pepsi
Volkswagen
Samsung Galaxy
Gillette
Oreo
IBM
Top 10 smartest advertisers in the world
Visit Warc for the full list of 100. 
Unilever
PepsiCo
The Coca-Cola Co.
Mondelez International
Procter & Gamble
McDonald's
Vodafone
Heineken
Mars
Telefonica