Coca-Cola's reign as top global brand ends as tech brands surge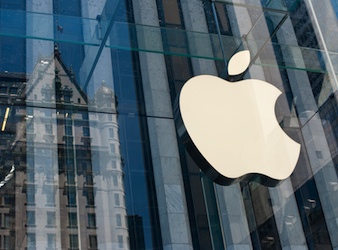 Coca-Cola's position at the top of the annual Best Global Brands list has come to an end with strong growth by technology brands dominating the pointy end of the list this year, and Apple taking top spot.
The rankings, compiled each year by global branding agency Interbrand, were released overnight, and in the 14 years it's been running there has only been only one winner: Coca-Cola. This year, Coca-Cola didn't so much fall – it still showed positive growth in brand value – but double-digit growth by Google, Samsung and Apple has seen the top 10 dominated by tech brands, with the soft drinks giant slipping to third place and Apple taking the number one position.
The rankings are calculated via analysis of finances, demand and the competitive landscape, with a dollar value attributed to each brand. For qualification as a global brand, brands must collect at least 30% of their revenue outside their home region, must have presence in three or more continents, have a significant public profile, and there must be sufficient public data available on the company's financial performance.
The brand Apple, before any assets, before that huge stockpile of cash, is valued by Interbrand at $98 billion, a 28% jump from last year, followed closely by Google valued at $93 billion, up 34% from last year.
Here's this year's top 10:
Apple $98,316m (+28%)
Google $93,291m (+34%)
Coca-Cola $79,213m (+2%)
IBM $78,808m (+4%)
Microsoft $59,546m (+3%)
GE $46,947m (+7%)
McDonald's $41,992m (+5%)
Samsung $39,610m (+20%)
Intel $37,257m (-5%)
Toyota $35,346m (+17%)
The full list and details of the methodology can be found 
here
.