Consumer collaboration: points to be scored by progressive brands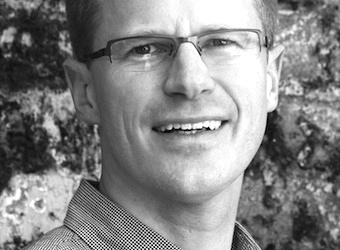 If the past couple of years in marketing have taught us anything it's that individuals, not marketing teams, are shaping brand meaning and brand footprints. Despite a clear trend in this direction, there remains significant resistance within marketing departments to throw away the rule book and open up their brands to input, criticism, advocacy, love or hate from customers.
Sure, it's not a move for the faint-hearted – poorly executed consumer collaboration can result in public humiliation and serious brand damage. But done well, it can show your brand to be progressive, honest and in touch with your customers' needs which can have a direct and positive impact on your business.
Mountain Dew in the US have long been proponents of consumer collaboration, regularly inviting consumers to shape their brand's future – so much so they even created a term and social media hub for it – the 'Dewmocracy'. Over the years they have let consumers decide the name of a new flavour and even their advertising creative (ending up awarding 'a nobody' to develop their campaign). Each time they set the rules, it was controlled collaboration, rather than open-ended.
Many businesses have followed suit. Hyundai recently used unedited videos of test drives from surprised brand-rejecters as their commercials. Converse gave fans the tools to design their own pair of shoes and sell them for $75. With over 40 million fans that's a big sales force. Techno group Spieltrieb asked fans to submit sounds that they then sampled in their next track and credited fans on the release.
The key challenge for marketers is determining how far the collaboration should go. When thinking about customer inclusion in new product development, I'm reminded of an old adage that Nike used: 'If you ask a kid what he wants in a cake, you will end up with a cake made entirely of icing. And not only will the kid not like the cake, it will probably make him vomit.' This is true for some product development and some advertising development. Consumers aren't experts in this field and will often not have the skills required to deliver a product of the highest standard. For example, you can't imagine a consumer coming up with a running shoe to match Nike's billions of dollars invested in developing new technologies. But if you set parameters and facilitate consumer involvement to part of the process you can yield positive results.
Dominos Pizza in the US chose to respond to a flood of bad press and negative consumer perceptions about cardboard-tasting crust and crappy ingredients by opening itself up to even further criticism through its advertising campaign. Through this process it re-shaped its operations and products as a direct result of consumer involvement. Profits doubled year on year.
We encourage clients to strategically involve consumers in their marketing plans with great success. In the Nike 'She Runs the Night' campaign we invited female runners to share their fears, which resulted in the night race being born. We then used some of those runners as the main channel for communication to help build what then became a 60,000-strong online community. The 'She Runs' community is still running and continues to positively endorse the brand, the community and the products.
Eftpos invited consumers to poll charity themes for their annual 'Giveback' initiative. The response led to Vision Australia – the blindness and low vision organisation – getting selected as the initiative's recipient. The campaign's collaborative approach helped bring Eftpos closer to its constituents, ultimately driving brand preference and endorsement.
Today's consumer demands brand engagement on their own terms. Gone are the days of imposing on the silent majority. Consumers will continue to speak up about what they like, what they need and how and when they want it delivered. The difference is now they have technology platforms that allow them to cause serious brand effect, quickly. Harness that properly and you have a powerful army of advocates at your disposal.