Forget social media, smartphone apps are the new customer service tool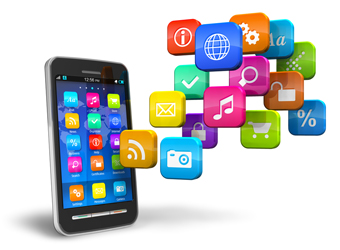 Customers are increasingly expecting smartphone application customer service options as they remember enquiries during down time, according to a new study.
Research from Nuance Communications found that more than half of Australians prefer to use an app for routine enquiries such as checking an account balance from their bank or confirming a flight schedule, adding the smartphone to social media as another 'always-on' customer-service channel that users expect.
Convenience and round-the-clock availability were the two biggest drawcards for using an app for customer service, Jason Stirling, senior vice president and general manager, Nuance Asia Pacific, revealed.
"Australians are no longer asking for innovation in customer care – they expect it," Stirling says. "The face of customer care has changed and the companies that keep pace will not only improve customer loyalty, but they will also gain a clear competitive advantage over their industry peers."
Additionally, the use of an app to complete an enquiry often leaves the customer with positive feelings about the brand. Almost 60% of respondents admitted they have positive perceptions of a company that offers a customer service app, while 69% would tell a friend about their positive app experience.
The research also uncovered a growing appetite for mobile applications. The majority of smartphone owners surveyed (70%) download up to 10 apps a month, with the most downloaded customer service apps coming from telecommunications companies, installed by 39% of Australian smartphone owners. Banking apps were used most frequently with nearly 70% of smartphone owners access their banking apps weekly or more often.
Other popular customer services apps include retailer apps, downloaded by 29%, and travel apps downloaded by 17%.
The 'Nuance Mobile Attitudes' study was conducted by Roy Morgan during April 2012 among a nationally representative sample of 800 smartphone owners aged 18 years and older.