Stumps for CUB and Cricket Australia after 20-year partnership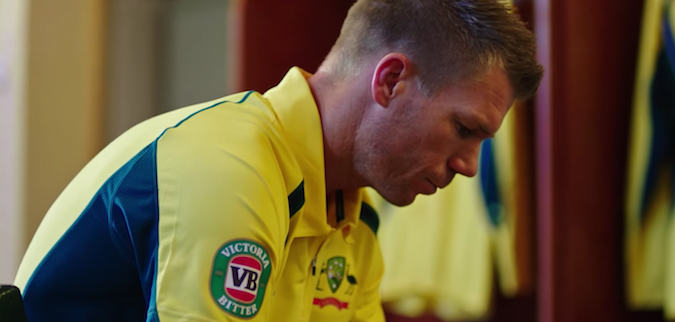 CUB has ended its 20-year sponsorship with Cricket Australia.
Carlton and United Breweries has ended its 20-year sponsorship partnership with Cricket Australia.
Fairfax estimates the deal was worth $65 million over the past five years.
As part of the partnership, the VB brand had naming rights to the domestic Australian one-day international team and domestic one-day series.
A spokesman for CUB said the decision was "purely commercial."
He says, "CUB has made a commercial decision to focus on more direct advertising during summer across our broad portfolio… CUB will maintain its strong and long-term sponsorship arrangements with Australian sport, including the AFL and NRL," The Guardian reports.
The brand partnership has been an iconic one, with VB and other CUB logos becoming synonymous with the summer game, branded on player jerseys, across grounds and in countless TV commercials.
Lobby groups such as the Royal Australian College of Physicians are now calling for Cricket Australia not to replace CUB with another liquor sponsorship company deal.
"We're very concerned about the ongoing association of alcohol advertising with high-profile sports, in particular with high-profile sports figures," says College President Catherine Yelland.
"If advertising didn't work, we wouldn't have it. We wouldn't pay for it. So it does work. The problem is that children and young adults are particularly susceptible to advertising and peer group pressure."
In January, the National Alliance for Action on Alcohol presented findings which it says prove self-regulation by the alcohol industry has failed.
The evidence from 47 scientific papers, its authors say, "indicated that marketing through digital media is likely to be having an impact upon drinking behaviour, that the marketing activities make use of materials and approaches that are attractive to young people, and that current marketing codes are likely to be undermined by digital media," The Guardian reports.
A poll by the Foundation of Alcohol Research and Education last year found that 70% of Australians support a ban on alcohol advertising on Australian TV before 8:30pm and 60% support removing alcohol sponsorship in sport.
–
Further reading
–
Image credit: Victoria Bitter YouTube