Cultivating your customers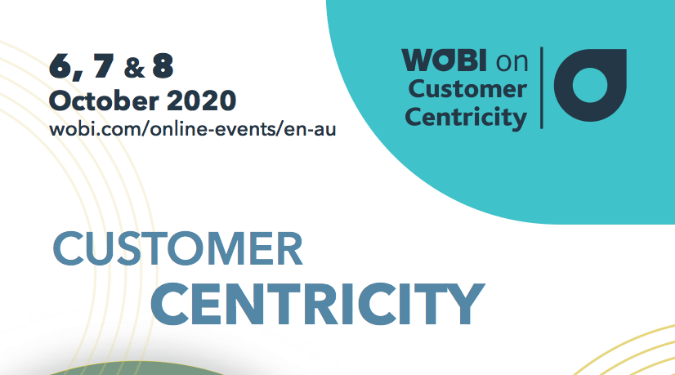 There has probably never been a more crucial time for companies to ensure that they are taking care of business by taking care of their customers.
We may have been told since time immemorial that 'the customer is always right'. But putting your customers' needs and wants first and foremost has never been as vital as it is now across this pandemic plagued planet. With businesses failing and economies heading for the life rafts, this truly is a buyers' market. If your business is not doing everything in its power to ensure it has considered not only every single thing a customer may want and need right now, but also what they haven't even realised that they may want and need in the near future, rest assured that your competitors already have.
The good news is that you're not alone and there is help available for companies and organisations struggling to transform to become truly customer-centric.
The widely renowned author, futurist and customer experience expert, Don Peppers, has spent decades researching and analysing customer-focused business strategies. With Martha Rogers, he has produced nine books on the topic, including the very popular The One to One Future and the latest publication, Customer Experience: What, How and Why Now.
He's also a globetrotting specialist, sharing his learnings and advice to educate and motivate audiences hungry to know more about making sure they are servicing their customers as best as they possibly can.
The paradox of COVID-19 could have been that, just when it has become more imperative than ever to know how to build and maintain a genuinely customer centric business, the realities of the pandemic has made international travel and in-person gatherings unfeasible, preventing educators like Peppers from sharing their guidance in the flesh.
The wonders of the digital age, however, mean that he is actually now able to do that to a wider audience than ever before, and all from the one location.
Online event
Peppers will be leading a three-day wholly online event, two hours on each of the three days, adding up to six hours of content in total. The event is a deep dive into customer centricity, looking at the why and the how, and what it takes to lead organisations that have it as their guiding principle.
Day one will focus on the overarching theme of 'Why Customer Experience is Everything' and include the following topics: 
Beyond Satisfaction 

Transformation at the Speed of Customers

Customer Insight and Empathy, and

Extreme Trust.
Day Two's line-up revolves around the theme of 'Aligning your Organisation around Customer Centric Principles' and will comprise the following topics:
Align Incentives with the Value Customers Create

How to Talk about Customer-Centricity with the CFO

Aligning and Getting Value from Employees
Day Three focuses on 'The Role of Leadership and Culture in Building a Customer Centric Business and looks at the following topics:
Why Culture Eats Strategy for Breakfast

The Importance of a Unifying Purpose

The Self-Organising Company

Human to the Max, and 

Six Leadership Behaviours of a Customer.
Customer Centricity runs from 6 to 8 October inclusive and tickets are available here wobi.com/online-events/en-au.
Tickets to the event include not only access to all three seminars, but also summaries of each, post event content and a certificate signed by both Don Peppers and event organiser WOBI (World of Business Ideas).

To learn more or buy tickets, click here.