David Jones launches first Victorian 'village style' store, a sign of changing retail formats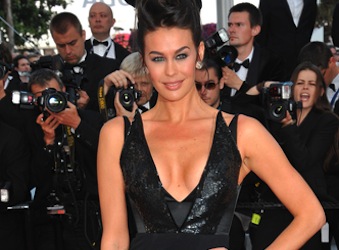 David Jones opened the doors to its new Malvern Central store this morning, with the help of brand ambassador Megan Gale and CEO and managing director Paul Zahra. The opening signifies significant changes to the retail format implemented by the retailer.
It is the first 'village format' store to be opened by David Jones in Victoria, having already opened two stores using the same format, one in Claremont Quarter, Western Australia and one in Toowong Village, Queensland. The new village format is 7500 square metres, about the size of one floor of a department store, and will feature a single level store layout.
The smaller stores will feature edited versions of David Jone's womenswear, menswear, childrenswear, accessories, footwear, beauty and home ware ranges.
The new store will also heavily feature digital charging stations, complimentary customer Wi-Fi, an interactive tweet mirror, customer dwelling areas along with dedicated in-store areas to purchase merchandise online and to collect online purchases.
The stores will also feature a 'style advisor' equipped to assist customers with all their fashion, gift giving and shopping needs.
David Jones CEO and managing director Paul Zahra says, "Following the successful launch of the David Jones Highpoint store in early March, we are delighted to expand our store portfolio in the Melbourne market, particularly in the cosmopolitan, family-centric area of Melbourne's south east.
"Our Malvern Central store is our first village format store in Victoria and is especially designed to cater to the everyday needs of customers in this catchment by offering customer service excellence and good value, quality brands across our most popular categories in a contemporary environment. We have created a unique retail concept which I am proud and excited about," he says.