Declutter, prioritise, focus – bestselling business author gives his advice on workplace simplicity
You can always blame the world for your issues, and you may be right, says Cyril Peupion. However it's best to start with you and your personal work habits. Here's how. By Fiona Killackey.
This article originally appeared in The Simplicity Issue, our August/September 2018 issue of Marketing magazine.
In 2011, the French-born, Australia-based author, mentor, consultant and coach Cyril Peupion published Work Smarter, Live Better. In the seven years since, it's consistently topped best business books lists and helped broadcast Peupion's message about keeping things simple to millions across the globe. Marketing sat down with Peupion to discuss what modern marketers and teams can do to reduce the stress and start simplifying the way they work.
Marketing: Your book Work Smarter, Live Better is full of advice for people wanting to simplify the way they work. What would you say are the most common lessons people appear to take from the book?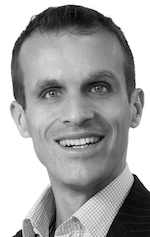 Cyril Peupion: It's hard to zoom in on only a few lessons as everyone is different, at different stage of their career and therefore resonate with different practices. But if I have to list the top five, it would be:
How to declutter your life: your hard files, soft files, email folders. We are all bombarded with information. And storage is very cheap. The issue is not storage, but the time spent looking for things you already have.
Inbox management: we are all also bombarded with emails constantly. Many people are losing this 'battle' on how to manage their inbox.
Task management: what system do you use to manage your tasks, a paper, an Excel spreadsheet, an app? What process do you use to manage your tasks? Most people have never been taught how to do this.
Prioritisation: how to prioritise the numerous things you have to do on a daily basis.
Focus: how to keep focused in a world full of interruptions and distractions.
You work with many businesses – large and small – to help them change and simplify the way they work. Why is simplicity so important?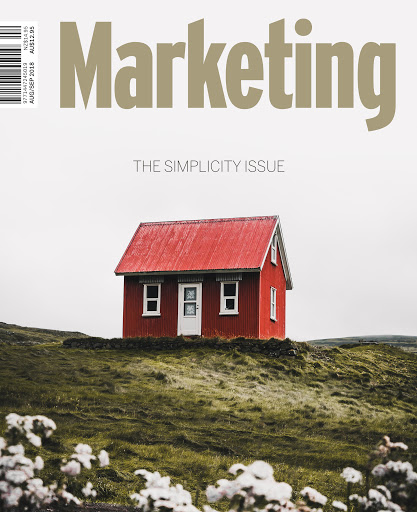 The way you and your team works not only has a big impact on your performance, but more importantly on your team's engagement and life. People think first it's about email management, file management, task management and so on. Not at all. It's about freedom and life. Freeing you from all the daily stress of workload, emails, meetings… and ultimately transforming people's life by changing their work habits.
So in what way will simplifying how you work actually impact your life outside of work? I think it impacts at three levels: your time, your stress and your personal habits:
Your time: if you work smarter you can achieve much more in less time, and have more time for your loved ones and your passions.
Your stress: one of the impacts of working smarter is to feel less stressed and more in control.
Your personal habits: I believe these simple principles to work smarter are as important, if not more, on a personal level. They are not 'work' habits, they are 'life' habits.
Can you discuss the routines or daily practices you yourself adhere to that anyone reading Marketing magazine could replicate immediately in their own life?
Batch: do not check your email and your task day list constantly. Have two email processing meetings per day. Outside of this, resist the temptation to check your email. Have a big task planning session every week.
Triage: when it's time to process your email, you are not doing your emails, you are just processing them. Apply this simple rule: if something will take less than five minutes, do it now. If it will take more than five minutes, schedule it now in your calendar.
Morning is for thinking: protect the first two hours of your day for high-impact priorities. This is the time when your brain is fresh and your thinking is sharp. Don't use this time for emails or day-to-day crises.
What advice would you give to someone who's reading this but worried they don't have the seniority to change the way their team or business works?
I love the quote from Gandhi, "Be the change you want to see in the world."
You can always blame the world for these issues, and you may be right. But it's best to start with you, with your personal work habits.
* * * * *
To purchase a copy of the latest issue, or a subscription to Marketing magazine, visit the online shop »
* * * * *
Further Reading:
Image credit:NordWood Themes