Desktop display ad growth slows, while mobile surges 220%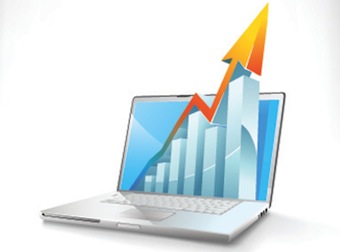 Online ad spend grew 18% year on year to hit $3.3 billion in 2012 with mobile and video showing the strongest growth.
IAB Australia's 'Online Advertising Expenditure Report' (OAER) shows a 220% surge in mobile advertising, representing expenditure of $86.2 million, and a 30% jump for video, which reached $90.3 million.
Mobile's growth has been reminiscent of the early days of online advertising, but should start to slow Gai Le Roy, Director of Research for IAB Australia comments. "The inexorable rise of mobile, video and search is showing little sign of abating and we are delighted that the online industry is continuing to beat all reported market predictions about lower growth rates," Le Roy says.
"While mobile is currently experiencing a surge, we expect it will settle into strong and sustained growth rates, just as general online advertising expenditure did in 2000 after an extraordinary period of growth."
Comparatively, growth for display and classifieds ads has pared back, dropping to 10% and 9% respectively, while search and directories grew 27% year on year. Search and directories remain the largest contributor to ad spend accounting for 54%. General display advertising accounted for 26% and classifieds for 20%.
Motor vehicles, finance and real estate continued to dominate the market, but retail and FMCG showed the biggest increases, reflecting the continuing shift of advertising dollars in those sectors to online.
Based on submissions from publishers, 58% of mobile advertising for quarter four of 2012 was allocated to smartphones versus 42% to tablets, and 56% was general display while 44% was search. Total expenditure for the three months ended 31 December 2012 was $33.8m, a growth of 55% over the previous quarter.
As a whole, online advertising expenditure reported an 11% increase over the previous quarter to reach $899m for the final period of the year.
CPM remains the dominant pricing methodology across the industry, increasing to 63% of general display advertising expenditures, with 37% being direct response based.