Did a drunk horse pre-empt Netflix's official Australia announcement?
We never thought we'd get to write that headline, but here goes.
Warning: this post contains sexual references – nothing explicit, but just a warning in case your boss is walking by.
At 10am AEDT today, Netflix officially announced it would be coming to Australia and New Zealand… almost a day after this tweet was posted by the fictional star of its Bojack Horseman animated series.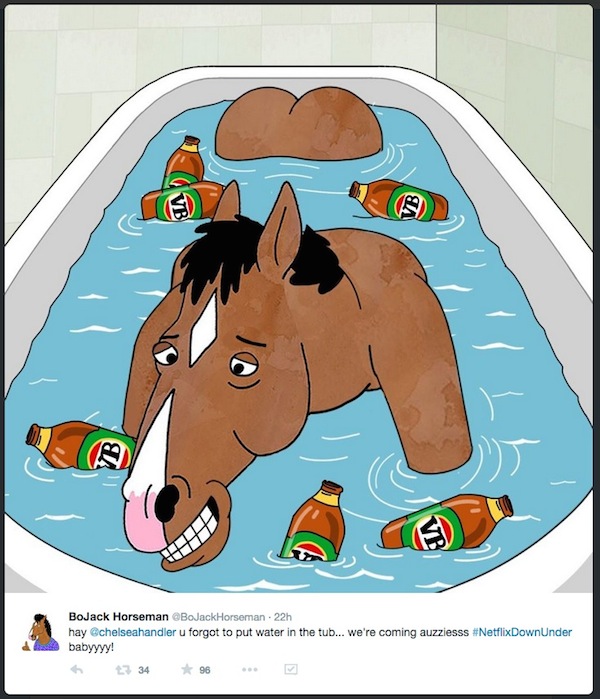 The above tweet, from an official account, was clearly designed to incorporate Australian beer brand VB, and was posted in response to a tweet from Chelsea Handler, star of the Netflix show Uganda Be Kidding Me.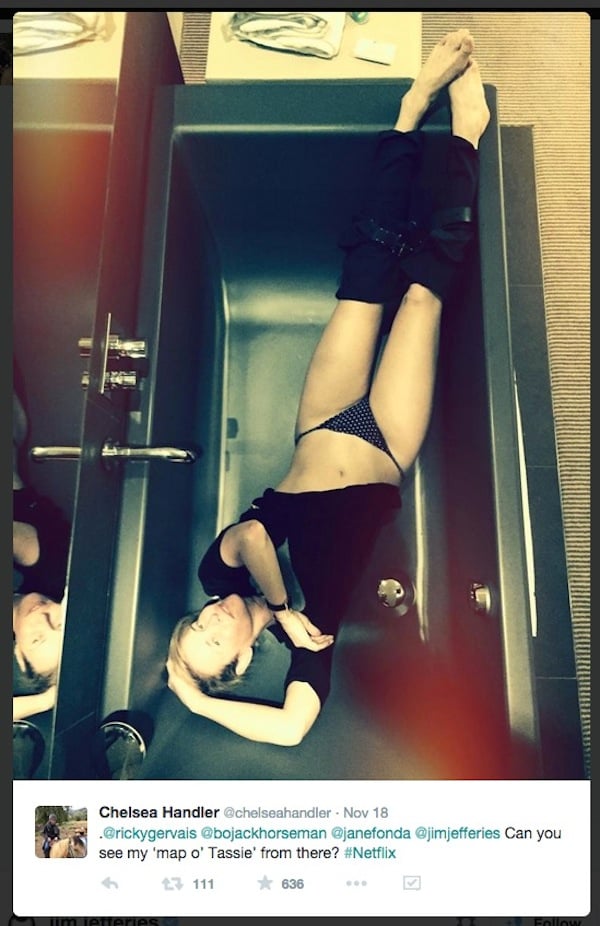 Handler mentions Ricky Gervais (Derek), Bojack Horseman (Bojack Horseman), Jane Fonda (Grace and Frankie) and Jim Jefferies, a US-based Australian comedian. Jefferies' comedy special Bare is available through Netflix, as are all those other stars and shows mentioned.
Did Netflix's celebrity stable jump the gun on the official announcement? The Handler tweet was a vague reference to Australia accompanied by the hashtag #Netflix, but the Bojack cartoon was obviously planned, and the others mentioned were open in their subsequent tweeting about coming to Australia.
The official word came through on 19 November here in Australia, while it was still 18 November in the US, so perhaps there were some time zone co-ordination issues… or maybe it's just a bunch of fun teasing by Netflix stars to help kick off the campaign.
Either way, Netflix is focusing on its most important assets – its content and stars – as it gears up to launch in Australia and New Zealand in March 2015.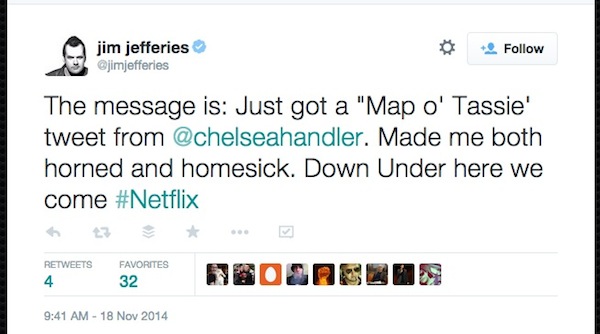 By the way, Fonda, who co-stars in Grace and Frankie, found the 'map of Tassie' reference… enlightening.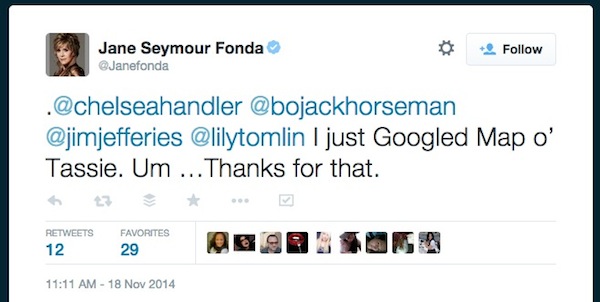 Her co-star is fellow industry veteran Lily Tomlin, who made it pretty clear what was going on.