Digital and analogue: the new BFFs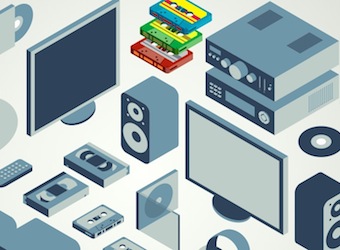 Contrary to what you might expect, this year at SXSW is not about digital taking over the analogue world. Rather, it is about how digital and analogue come together to create better, deeper, more engaging, more emotional – in essence, more human, experiences.
Social TV: the future of TV is one in which all types of shows become experiences, augmented and enriched by further online interaction. This is not just voting, or zeebox apps. This is additional content such as side stories and character development, engagement-based games and story line immersions. It is permanent and real-time.
Social: Adam Bain, president at Twitter, firmly believes that the marrying of digital and analogue or real world is a necessity for either to win. "We need each other," he stated, because together brands can create experiences that bring people "closer to humanity". Rich stuff.
Experiences: The founder of AirBnB, Nate Blecharczyk, believes that the sharing economy, which has used digital to unlock real world experiences and transactions, is taking off because people are increasingly craving authentic, unique experiences. Over time, the two will become further enmeshed until almost indistinguishable from each other.
Crowd sourcing: Big brands, like Frito Lay, are using Facebook communities to co-create more effective communications. Does traditional analogue work? Yes. It is just that traditional works harder when seamlessly harnessing the power of digital.
What does this all mean? Here are some initial thoughts for you:
Do not plan your digital and analogue comms independently of each other. Greater effectiveness is on offer if you get them seamlessly working together. This potentially has some big implications for the way you plan and operationalise comms, from the way you engage agencies to the work they produce.
If advertising in analogue content, seek to integrate your brand into the socialised, more digital elements of that content by adding further value to that experience. A traditional spot buy media plan is a lazy waste.
If your brand's transaction is fundamentally analogue, ask how you can digitise elements of it to humanise the experience. If it is fundamentally digital, how can you add analogue elements to do the same. It goes both ways.
Consider how you can use a combination of digital and analogue to win in real time as well as in the longer term. Winning the moment might be the new battle, but long term, meaningful relationships with consumers remains the war.
Whatever you do though, make digital and analogue best friends forever.
Did you know: in each issue of the print edition, Marketing includes the very best opinion articles curated from our huge industry blogging community, as well as exclusive columnists writing on the topics that matter? Becoming a subscriber is only AU$45 for a whole year, delivered straight to your door. Find out more »