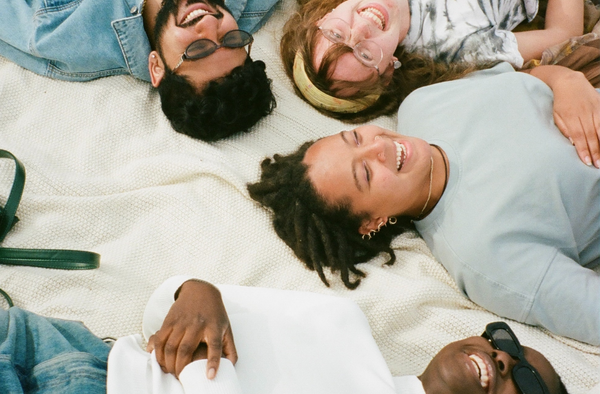 The video platform powerhouse has released a new report highlighting what 'sparks joy' for Gen Z and Millennials. 
TikTok partnered with cultural insights and strategy agency, Crowd DNA to explore eight emerging 'codes of joy' in the Australian TikTok community. The report provided insights for brands to take into consideration in their marketing strategies. 
The findings are divided into four key dimensions, including 'Me', 'We', 'Purpose' and 'Play'. 
'Me', 'We', 'Purpose' and 'Play'
The themes demonstrate what makes a TikTok video or ad relatable to its audience. It presents the opportunity for brands to rethink their strategy models. 
'Me' showcases the need for young Australians to have an identity and highlight their unique experiences online. Brands can tap into this by encouraging their quest for self-enhancement and self-improvement. One millennial user stated, "TikTok provides me with guidance when needed, inspiration to get going and be better, knowledge to make sense of things and to share with others… to make them better too."
'We' highlights the need for Australians to be engaged with connection, community, belonging and visibility. It's all about sparking and sharing difficult stories, offering mutual support and uniting to stand up for communities hit during hard times. Brands can stand up by positioning themselves as active members of the community, partnering with ambassadors and creators who are not afraid to stand alongside young Australians when discussing issues that matter to them.
The need for 'purpose' outlines the importance of self-improvement through learning, growing and knowing. Brands can tap into this by encouraging users' quests for self-enhancement and improvement to sustain a new way of living. The report states that brands within the health, wellness, food and fitness categories should consider building a healthier, better and more motivated 'me' for Australians on TikTok.
'Play' is defined as a need for entertainment to be a form of release and unwinding. Australians have a strong national identity for the need of entertainment. The report outlines that Australia's diversity is a huge part of its identity, and says that users find joy in the stories they share that have shaped their personality. The report highlights that brands should take advantage of this by not just tapping into childhood-exclusive memories but to moments and perspectives that bind their audiences. It encourages Aussie brands to do this by creating music linked to nostalgia. 
TikTok AUNZ general manager, Brett Armstrong shares his thoughts on the ever-changing audience behaviours on the platform. 
"TikTok isn't just a gatekeeper of culture, it acts as a stage that reflects how Aussies today and tomorrow are embracing their unique identity while simultaneously trailblazing and challenging the status quo," he says. 
"With the suspected economic headwinds brands are facing this year, it has never been more important to understand what is bringing Aussies joy during these times and join them in this discovery in an authentic and captivating way."