Dove's Real Beauty Bottles come in six different shapes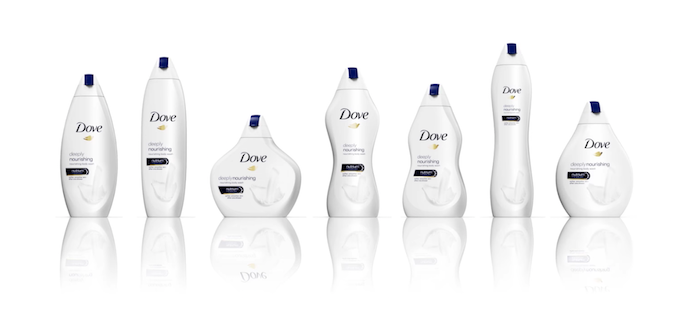 A new range of Dove Body Wash bottles aims to celebrate body-diverse beauty.
Ogilvy London has created a limited-edition set of Dove Body Wash bottles which come in a range of shapes, aiming to communicate the brand's celebration of the "many shapes and sizes of beauty."
Dove has "championed this version of beauty for the past 60 years," says a campaign website, "and celebrated diverse women in our groundbreaking real beauty campaigns.
"But we wanted to bring this to life through our products, too."
To represent the beauty that "comes in a million different shapes and sizes," it has released six different "one of a kind" bottle shapes. By volume, they look to be the same size.
Recent research from Dove's 'Global Beauty and Confidence Report' found that one in two women feels social media puts pressure on them to look a certain way. "Many women are fighting with us to spread beauty confidence," says the page, "using their influence to advance the real beauty debate across social media."
–
Further reading
–