Education or educrastination? A deep dive into modern professional learning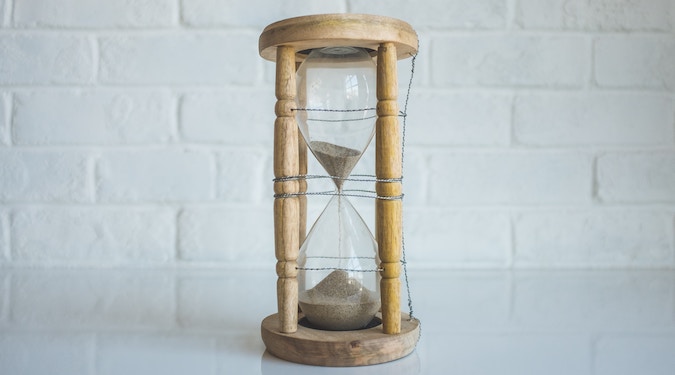 A generation ago, a university degree was plenty. Today, the need to upskill is ever present and the appetite for online courses voracious. But is e-learning more 'educrastination' than education? Fiona Killackey investigates. 
This article originally appeared in The Nurture Issue, Marketing's third print issue for 2019.
For many Australians growing up in the 1980s and '90s, education followed a somewhat straight path. Primary school led to secondary school which led to one of three outcomes: a job, a university placement or a spot at a local TAFE. In 1997, when the internet started to seep its way into Australian households, only 16.4% of us utilised it, according to World Bank, most likely for things like email communication or booking a hotel. Certainly not for educational purposes.
Flash forward. In 2018, internet usage in Australia hit an all-time high of 88%, with 69% of the population using social media and a further 78% using internet-connected smart phones, according to We Are Social. Alongside our love affair with online shopping, binge watching TV shows and social media scrolling, Australians are following the rest of the world by investing time and money into online education – whether it be training videos, blogs, online courses or e-learning programs.
Worldwide, the e-learning industry is worth a staggering US$325 (AU$226.9) billion by 2025, Research and Markets predicts. But is it simply a case of access that's led to the shift from traditional university models to online short-courses and e-learning programs? Or, is it the fact one can upskill on almost any topic in a shorter period of time than a traditional education model and, often, for a fraction of the cost?
Why the shift online?
Amy Porterfield, one of the world's leading online course creators and the woman behind the global podcast hit Online Marketing Made Easy, believes there's a few factors in why we're seeing more people signing up for online courses and membership groups than ever.
"Number one: the ease of use with technology. It's getting easier and easier, and different generations are starting to participate," she says. 
"It's not just my 16-year-old son that can pick up technology in a hot minute, but it's my mum as well who's on her iPhone doing all the things that she needs to do. So, the ease of use has allowed digital courses to become more mainstream. It's not so foreign anymore to get online and log in to a site and watch videos and download PDFs and learn that way.
"Also, there's the ease of use of a digital course versus having to get into your car, go to the class, take night classes, go to University or whatever that might be. The fact you can do anything from your couch is pretty astonishing, and that is becoming more mainstream, more normal. It's not so foreign anymore to us, it's something that we just do."
Porterfield, who worked for six years on content development and marketing with Anthony Robbins, believes the shift in how we consume education is a reflection of our behaviour with other elements in our lives, such as entertainment. "If you look at Netflix and Apple and what they're doing with TV and movies and the ease of getting content instantly, I think that is contributing to it as well," she says. "Apple, Amazon, Netflix…they're making content so easy to get and people are so used to that now, that it's become second nature, so why not take it one step further and get your education that way as well?"
Catherine Toms, founder at Smithfield Digital and the lead instructor APAC for General Assembly's Digital Marketing faculty agrees that the shift in technology is largely responsible for the influx of online learning. "The advantage the non-certified courses have is the ability to be agile – technology and tools are changing so fast and the online world is constantly evolving," she says. 
"Hardly a day goes by without an algorithm update or Instagram rolling out a new feature. I'm back in the curriculum cave constantly updating materials to reflect the latest changes, tools, tactics and best practices. If you're learning something created even one or two years ago, it's likely things have evolved and you're not up to date with the latest best practice."
Education or educrastination?
One of the most common criticisms thrown at the e-learning and online course environment is the idea of students being taught subject matter by people with minimal or limited qualifications or experience in that field. Unlike a university or traditional education model where lecturers must go through a rigorous process in order to teach, the online course model can be utilised by anyone, anywhere with low barrier to entry.
According to one Australian CMO who asked to remain anonymous, "I've spent upward of $10,000 on courses that promised the world in terms of leadership, digital marketing and SEO knowledge and I should have spent that money on hiring a consultant to work with me one-on-one."
Another attack critics have on the flood of online courses is that many would-be students purchase on impulse, lured by strong Facebook advertising or promising webinars. There is nobody checking whether or not they complete the course, which can lead to a huge number of students buying courses they never actually finish.
So, how can we choose wisely and actually benefit from the education, not use it as a way of procrastinating while under the guise of 'learning'?
Considerations are key
A few questions Catherine Toms suggests any potential marketing course student ask before purchasing an online course is, "does it provide you with the latest, in-demand skills in digital marketing?" 
"Take a look at the kind of things you'd be doing and roles you'd be applying for afterwards and look for a good match between what employers are seeking and the fundamental skills the course is covering."
In addition, Toms suggests looking for a credible course run by a hands-on practitioner, not a 'teacher.' Seek "an expert who is 'doing the do', working in the industry and has practical hands-on skills, knowledge, and real-life experience to share."
Lastly, she urges students to consider how practical and hands-on the course is. "What opportunities will it offer you to apply your knowledge? The greatest lightbulb a-ha moments happen when students put all their knowledge and tools to work on solving a real-life, industry-based project."
Merging the old with the new
Toms, who has taught both online and offline digital marketing courses in Australia and the UK for the past 16 years, suggests that while 100% of online courses can be fantastic for convenience and flexibility. She stresses that, for her, human-to-human, in-person learning wins hands-down, every time.
"There's something about the conversations, the interactions, the banter, the chance to collaborate and solve problems with real people, face to face that adds another dimension and brings the whole learning experience to life. Connections are discovered, bonds are made and relationships are formed that last way beyond the end of the course. I've seen beautiful business collaborations (and friendships!) begin because people crossed paths in the classroom."
As a teacher, Toms believes in-person allows one to get hands-on and practical with learning. "We can draw on more creative resources – Lego, Post-its, Sharpies and butchers paper – to bring complex concepts to life and be certain the lightbulb moments truly happen. We can dive in together and learn our way around the platforms and tools and if you get stuck on the tech you have the support of someone there, right next to you, to help you out.
"There's something so bonding and supportive about embarking on a learning journey knowing a whole load of people are right there with you, on the same path and have your back." 
Whether it's an online course, membership group or a traditional education institution, the volume of people seeking to upskill or teach what they know today is mammoth.
"People want to do their own thing," says Porterfield, "they want to get out of the nine-to-five, change things up, work for themselves, do something online. All of us are experts at something, we have an expertise, knowledge or skill. More and more people are realising, 'wait a second, I've got something that can translate into teaching, I could teach this to somebody else.'
"All you need is a smart phone in order to record yourself, record your lessons and get them online. The technology to actually host your course – say a platform like Kajabi – makes it incredibly simple. So, the technology for actually consuming the content and for creating the content has become so much more accessible…that there doesn't seem to be such a barrier like there used to be." And with the next generation being raised entirely alongside smartphones, the phenomenon is set to continue.
"The generation that's coming out of high school now, technology is in their blood," says Porterfield. "It's nothing for them to learn something new online or take a digital course, versus opening up a text book and and going into a class. It's not foreign to them, so you're going to see the rise of the digital course even more so."
* * * * *
To purchase a subscription to Marketing magazine, visit the online shop »
* * * * *
Further Reading:
Image credit: NeONBRAND