Elections fuel new ways to engage mass audiences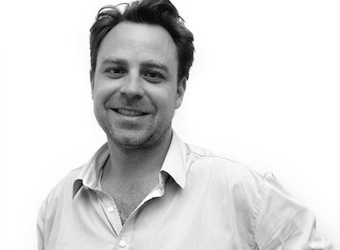 Could social gaming provide fresh and relevant opportunities to engage voters during an election year?
The 2012 US Presidential elections were dubbed the 'mobile elections' due to the amount of time, effort and dollars spent on reaching voters on mobile devices. In addition, one in 10 voters made a political contribution via text message or a mobile app (according to Payvia). Gaming is now an engagement channel given the large level of smartphone ownership among the voting public.
In Australia, Spiral Media's 'Social Games Study' found that 69% of smartphone users spend a total of 30 minutes per day playing social games, with 40% of that number playing for an hour or more. Given the accessibility of free games and apps to entertain, political parties have the opportunity to use existing games and apps to draw audiences and support for their own mobile applications, be it for contributions, attending rallies or disseminating policy of voting information.
Julia Gillard has already connected with mummy bloggers at invite-only events. Now social gaming provides an opportunity to reach new audiences, with 66% of social gamers (2,356,000) in Australia being women. Social games offer an engagement based model where the message can be more complex yet presented in ways that are native to the environment in which they appear. Social gaming allows advertisers to run advertising that mimics gaming behaviours and mind sets, that is, moving away from the standard rich-media cost-per-thousand impressions (CPM) model towards larger, more impactful engagement models (CPE, cost per engagement).
For the elusive under 35s, multiplayer console games are the go-to haunt. The average online gamer is 30 to 32 years old with 47% being women ('Digital Australia Report 2012′, Bond University). So as well as being the single highest grossing entertainment industry world wide, core gaming, or Triple A gaming is a new pathway to reaching the traditionally 'hard to find'.
Elections are great drivers of new innovation in digital marketing, due to their scale (their target audience is anyone of voting age) and the need to clearly communicate often complex messages while generating a meaningful personal connection between individuals and the policy issues each side is choosing to put forward. As gaming becomes ever more popular across multiple devices, it is only a matter of time until Australia's politicians use gaming to help win the biggest game of all.
Did you know: in each issue of the print edition, Marketing includes the very best opinion articles curated from our huge industry blogging community, as well as exclusive columnists writing on the topics that matter? Becoming a subscriber is only AU$45 for a whole year, delivered straight to your door. Find out more »