Emma data: news media still the best way to sell a car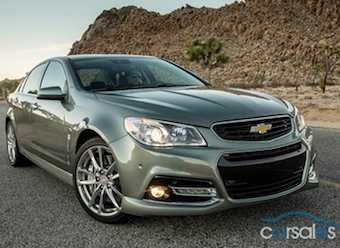 2.3 million Australians are planning to buy a new or used car this year, and the best way to target prospective buyers is via news media, with an audience reach of 90% per month, according to Emma data.
Consumer buying decisions no longer follow a linear funnel of behaviour; instead of systematically narrowing down a list of options consumers now have access to many different sources to help evaluate purchases.
The Nielsen 'Australian Automotive report 2012' found, "despite the increase of online and mobile sources, traditional sources of research remain popular tools. Print media as an awareness and discovery mechanism is particularly popular among new car buyers with two-thirds (65%) using print resources at the awareness stage.
84% of all car buyers read newspapers, with digital reaching 51% prospective buyers, meaning advertisers can target buyers with a combination of print, web, mobile and tablet.
Perhaps surprisingly, Emma also found that newspapers index higher than TV and the internet among car buyers (medium cars and SUVs specifically) with 10% of these buyers more likely than the general population to read newspapers. Emma also found that these car buyers are no more likely to use the internet or TV than the general population.
When it comes to active evaluation, consumers rank online advertising and searches as the best source of information (55%), with word of mouth coming a close second (53%). Websites for car manufacturers rank third, and newspapers fourth (35%), although they are the highest among traditional media.
Emma also found consumers place great value in reviews and other trusted content in newspaper motoring sections and on news media owned sites (such as drive.com.au and carsguide.com.au) and car dealers will also find print effective, with motoring sections reaching 35% of prospective buyers, or 42% when combined with digital.