European opera dancers do battle in Australian launch of Mondelēz instant coffee brand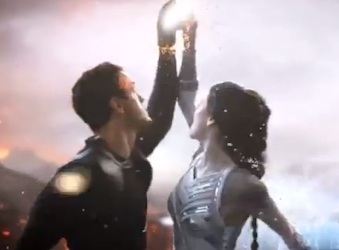 Mondelēz International's top-selling premium French coffee brand Carte Noire has launched a dramatic new campaign for its Australian launch.
The TVC, titled 'The Game,' features "a choreographed battle between the world of ice and the world of fire, until the two elements finally combine to create a deep and intense experience," says the media release.
The spot was created by Hollywood director, Tarsem, and forms part of a communications campaign created by the brand to introduce the new product range: Carte Noire 'Fire and Ice Roasting'.
A team of professional dancers from European operas feature in the ad to, "reflect the passion and precision of the Carte Noire coffee experts."
The ad will air in Australian and UK markets. The campaign will run across TV, outdoor, sampling and public relations from Sunday 6 October.
http://youtu.be/J8LP0FVTFpU