Fairfax video streams suffer surprise drop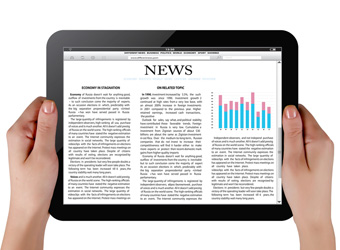 Sales of Fairfax Media's metropolitan newspapers, The Sydney Morning Herald and The Age, slumped in March, but overall readership was buoyed by an increase in traffic to digital editions.
However, while traffic and time on site for digital editions accessed via internet, tablets and mobile web increased, the number of video streams fell month on month in surprising figures that would have impacted on the number of ads served.
Videos watched on the Herald's digital editions fell 10% during the month of March, down from 7.2 to 6.5 million, while streams at theage.com.au fell 14% from 4.2 to 3.6 million.
Newspapers suffered significant falls year on year for the period ending in March with sales of the weekday Herald down by 17% to 176,131 copies; sales of the Saturday edition down 16%7 to 292,809 and a drop of 15% for The Sun-Herald.
As expected year-on-year traffic figures to the Herald and Age mobile sites increased, with daily unique browsers up 92% and 77% respectively. Downloads of mastheads' smartphone apps grew more than 700% over the year to March.
Unique readers to smh.com.au rose from 2.7 million in February to almost 3.0 million in March, while time on site decreased marginally. Year on year comparisons were not available for the website due to a trend break.
According to a report in the Herald, Fairfax's metropolitan newspapers' audience has increased by 26% in the past five years to 7 million. The company releases monthly data for its metro mastheads as part of a push to provide media buyers with a holistic picture of the company's total audience.