Feminine qualities that should be used in sales strategies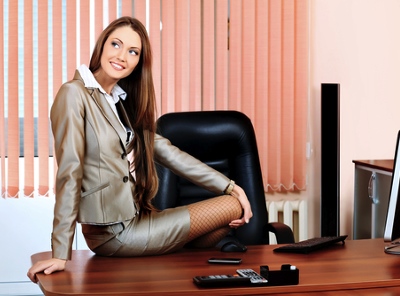 We've all heard the expression 'sex sells'. Normally we are referring to advertising. However, all too often in the sales world sex is used to sell a product or service. I'm here to say it simply doesn't work – not in the long run. Sales in today's climate is about business acumen, communication skills and the ability provide ideas and solutions to grow a client's business. I want to make it clear I'm not attempting to debate the use of 'sex' in consumer marketing here. This article is about the use and exploitation of women in business and in particular using ones own 'sex appeal' to start and close a sale.
Women are great at sales. They have innate qualities that make successful sales people such as consultative problem solving, listening beyond product needs, engaging in continuous learning and taking the time to look at how each task fits into a companies larger strategic objectives. This is not to say that men don't possess these qualities but women have the natural tendency to form and cultivate relationships and to do this well, the above traits are crucial.
Sadly, using a woman's 'womanhood' to sell is still used in sales teams. This type of sales tactic reduces customers to the lowest common denominator and leads us down the slippery slope of the sexual discrimination of women in the workplace.
Sales is no longer a male dominated industry and hasn't been for quite some time. However, there is still the mindset that men will head particular departments, such as IT, and I've heard stories of women being sent to win these prospective clients as their managers feel a woman would better 'win over' the male client.
This isn't to say that all women are forced to use their sexuality to win over their male prospects and on the other hand many women happily opt for this tactic. However, to be taken as a serious and professional business partner, how can using sexuality be seen as anything more than a distraction and sneaky ploy?
Business relationships are built on transparency, trust, honesty and integrity. Putting your 'womanly assets' forward doesn't allow these characteristic to be reflected in your professional ethics and values.
Presentation on the other hand is a different story. It's important to appear presentable and feel good about yourself. If you feel good about yourself you will possess more confidence and the ability to feel good about the work you are doing. Putting effort into your appearance reflects that you're the type of person willing to put in effort on other levels which is a much looked for asset in a business partner.
The following are a list of feminine qualities that should be employed in sales strategies:
Cultivate strong relationships – genuine relationships are the foundation to any business partnership, including sales person to client or customer,
Learn how to harness your emotional intelligence in sales and combine this with facts,
Have conversations rather than a one sided monologue, and
It's okay to show empathy and softness – drop the game face and be more real.
The bottom line is as businesswomen we want to be remembered for the right things. Business, and in particular marketing and sales, is forever changing and those who don't adapt will be left behind. But remember: while this is a fast paced environment never forget the value of an intellectual mind and, most importantly, who you are.