Vegemite changes name for Australia Day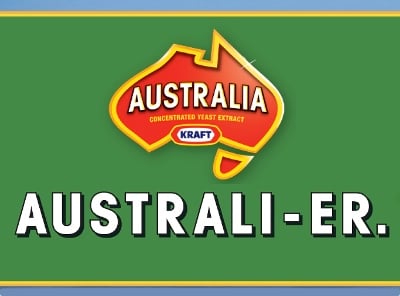 There's only one thing more Australian than Vegemite, and that's Australia. So naturally, in the lead up to Australia Day on 26 January, Kraft Foods is changing the name of its iconic black spread to just that.
Limited edition jars of 'Australia' are being released in the lead up to the national day, with a map of Australia in place of the usual red diamond.
The jar features a collectible twist in the form of everyday Australians. The 10 finalists of Vegemite's 'Toast of a nation' campaign, which celebrates remarkable stories of everyday Australians, have their pictures and biographies featured on jars.
The campaign's People's Choice winner is the Australian under-19 women's lacrosse team, comprising young athletes from Victoria, South Australia and Western Australia, which won silver at the recent World Cup in Germany.
The other nine finalists are: Margaret Hamilton, who in 2008, at the age of 69, donated a kidney to a stranger; Ben Weekes, Australia's number one ranked men's wheelchair tennis player; Tex O'Grady, who rides a motorcycle around Australia with his dog Bundy to raise awareness and money for prostate cancer research; Phil Schiff, who has donated blood, plasma and platelets over 560 times; Agnes Mudford, a 93 year old who donates her time and cooking skills to any cause that affects Australians; Caitlin Miers, planner of an all-girl skateboarding fundraiser to support charities affect young women; the Australian women's whaleboat racing champions, from Warrnambool, who are taking on the USA for the International Cup; Jacob French, who is walking 5000 kilometres from Perth to Sydney to raise money for the Starlight Foundation; and, the Australian Sudoko Team, who achieved their dream of representing Australia at the World Sudoku Championships in India where they placed 20th in the field of 20 countries.