First brand campaign for Chemist Warehouse keeps it real with 'Our House' jingle by Madness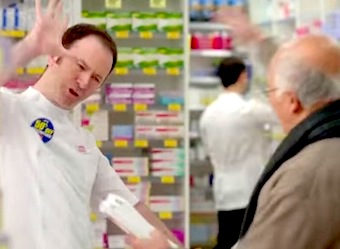 Pharmacy chain Chemist Warehouse has launched its first brand campaign with a TVC featuring the song 'Our House' by UK band Madness, with its agency head saying the brief was to 'keep it real'.
The commercial shows real-life moments experienced by Chemist Warehouse staff and customers.
Chemist Warehouse COO Mario Tascone says, "We are delighted with the campaign because we believe it shows Australian audiences that we are a group of dedicated, well-trained health professionals with a real passion for keeping Aussies healthy and happy at the absolute lowest prices."
http://youtu.be/QR3aCXwkOTM
The team behind the concept is Melbourne-based advertising agency Quattro Group. The TVCs were directed by Robby Douglas Turner, Piglet Productions. Mike Burrows of Brand Music adapted the lyrics to the tune and truly gave it a voice.
Peter Quattro, CEO of Quattro Group, says, "All too often brand ads focus on lofty ideals but lose sight of brand truths. Ultimately, our brief was to keep it real."
"Our team didn't need to go far for inspiration. These 'day in the life' scenarios are played out day in day out in Chemist Warehouse stores across the country. Everybody knows Chemist Warehouse offers huge range of consumable brands at the lowest prices. And, whilst this is part of their DNA, the chain offers so much more, in particular as a pharmacy.
"The concept is anchored by the song world-wide hit 'Our House' which delivers the nostalgia and recognition, but more importantly captures the essence of Chemist Warehouse. We simply rewrote the lyrics and showcased the engaging everyday scenarios".
The rolling campaign is made up of one 45-second and two 30-second TVCs, supported by radio and digital executions and will launch nationally on FTA, STV and cinemas on 11 August.