First Nations Creator Program set to amplify diverse voices on Instagram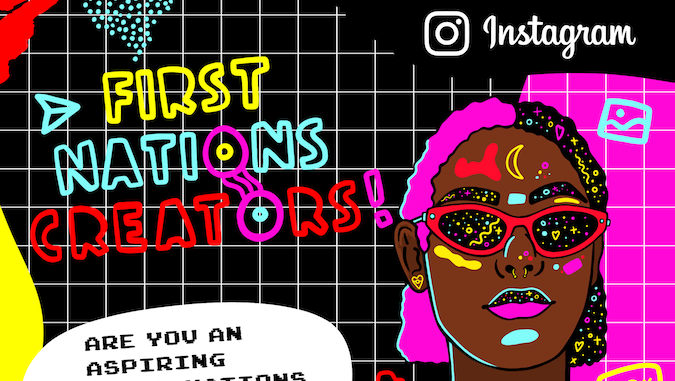 Instagram Australia and Screen Australia today announced that applications are now open for the First Nations Creator Program, which is due to run over multiple months. The initiative includes mentoring, training and content funding.
The program is designed to accelerate up-and-coming local Aboriginal and Torres Strait Islander social media creators. It will involve training sessions and workshops covering product, creativity, safety and well-being, along with mentored guidance on digital production and social media strategy.
During the program, creators will receive production funding of $7,600 each, to help them create Reels or IGTV content for their Instagram account. Upon completion of the program, participants will be assigned an Instagram partner manager to continue their journey on the platform.
Some selected creators will be introduced to key industry contacts, including management teams, to support them in their influencer marketing journey. 
The initiative was developed by Screen Australia's First Nations department along with Instagram Australia. Screen Australia is a federal government agency that supports Australian storytelling and film development. 
"First Nations people are the oldest storytellers in the world and social media has made creating and sharing content easier than ever, with creators able to immediately connect with followers through their social networks," said Screen Australia's head of First Nations Penny Smallacombe.
"We are excited to partner with Instagram Australia so we can identify and nurture new voices on this platform, support extraordinary First Nations content creators and have their unique stories reach a global audience. I can't wait to see what fresh and authentic voices come through the First Nations Creator Program," added Smallacombe.
Zaac d'Almeida, the strategic partnership manager at Instagram said: "The strength of social media is its ability to amplify new voices and foster creativity from diverse communities."
Applications are now open and will close 5:00pm AEST, 17th June 2021.