First real-time data analysis to be made available for Australian magazines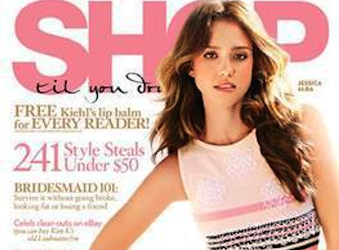 Australian magazines, media agencies and advertisers will now have access to estimated weekly performance data for current issues of magazines within 14 days of their on-sale date, with a new analysis tool called Magazine Audience Performance Predictor (mapp).
Mapp will enable the direct real-time comparison in marketing models of magazine performance with other media, including TV and online by using a customised algorithm. This venture is the collaborative initiative of Magazine Publishers of Australia (MPA) members (Bauer Media, Pacific Magazines and News Life Media).
Current models are restricted by the type of audience data available for magazines which is typically historical, smoothed averages of readership spanning a 12-month period.
"We have listened to the marketplace. The development of the new mapp tool is a response to requests from agencies for greater transparency, timeliness and granularity of magazine data," says MPA chairman and CEO of Bauer Media, Matthew Stanton.
"Recent studies overseas indicate that magazine ROI is understated by up to 19% under current media mix modelling, compared to when more granular inputs such as those used in mapp are applied.
"In conjunction with our BAM (Buyer's Action Measure) tool, mapp demonstrates clear accountability and tangible proof of performance of the benefits of magazine advertising," he says.
"The new metrics are not intended to replace the existing industry survey data, but will be used as a supplementary resource specifically directed at application in marketing mix models,"
Mapp provides agencies and advertisers with ongoing data covering the 'current' issue period and the previous six months. Agencies will be able to build long-range historical weekly databases for use in models as they continue to use mapp.
Aegis Media Pacific Director of Research John Alderton says, "Until now the input for magazines in models was limited to average issue historical data arbitrarily allocated to weekly audience shares. Using estimated performance data for current specific issues, allocated to real-time weekly segments, we are able for the first time to correctly align magazine campaign inputs with weekly sales results.
"The data from mapp will allow us to now accurately measure magazines' contribution to sales in media mix models, and it enables agencies to bring planning and post evaluation of magazines into alignment with TV."