Fishing where the fish are: a marketer's transition to online from bricks and mortar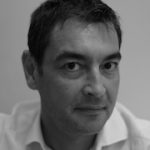 Fraser Taylor, CMO of hipages.com.au, reflects on the challenges he has faced since moving into online business from a traditional marketing background.
Nine months ago I made a move from the 'bricks and mortar' global corporations of Kellogg's and Sara Lee to hipages.com.au, a home-grown online start-up.
Actually, hipages.com.au is not quite a start-up. Every month it gets more than one million site visitors and handles more than 50,000 consumer transactions, making it already the biggest and best at what it does – an online service that connects householders with tradies.
In making a career change, the perennial advice is 'change one thing at a time', such as the industry vertical or moving from corporate to private. So I knew this move was going to be challenging, but moving from offline to online has brought more changes than I was expecting.
Motorbikes and buses
Beyond a change of vertical, the learning curve has been steep: a different business model, a product rooted in code and 'technology stacks', pace and time horizons of days and weeks rather than months and years, and hence a very different marketing strategy.
As people inevitably asked me about how found the change, I came up with an analogy that helped made a comparison between my old world and the new. I used to ride motorbike, so I'd say my new online business was like riding a motorbike, while bricks and mortar product manufacturing was more like traveling in a car (or a bus!).
The rules of the (marketing) road are the same – identify your prospects, understand their needs and fulfill those needs in as unique and proprietary way as possible. However, in an online business your controls and dials are different. You're not sealed off from your consumers, instead you are in the environment and you feel changes in it immediately. The ride is more responsive and you can accelerate quicker and go faster. But you still need to know where you're heading… and you can get knocked off. Disruption in the tech space is a constant threat.
Insights and growth hacking
Defining a high level marketing strategy is something that's not so different. All the usual suspects are in the mix: consumer/customer needs, the dynamics of the market, competitive situation, financial drivers and so on. But coming from the old school of product marketing, I think there is an opportunity to enhance the wealth of online behavioral data with consumer research that gives greater insight into what's driving those behaviors and hence set better direction and generate stronger hypotheses.
The most obvious difference between online and offline is the pace. Not just the pace of work (I've worked in businesses with high work loads) but the pace of the business itself. In an online business you can have an idea in the shower that morning, develop it that day, have it deployed by COB, and be tracking the results the following day.
The benefits of extremely short lead-times are obvious, but it has a significant implication to marketing strategy, especially as it relates to an online approach to product development called 'growth hacking'. This is essentially an iterative process whereby you make changes to your product, or acquisition funnel, measure and track the response and then make further changes based on the outcome.
Executed well, this can be a very powerful way to drive growth, but it's critical to set a clear strategy that steers the process towards your product and brand goals and not drive growth in isolation.
Navel gazing and A/B tests
This ability to deploy changes so quickly (and cheaply), impacts in another way – a relatively light amount of thought and debate around execution. Coming from a world where the execution costs of a marketing campaign or packaging design change could run into the millions of dollars, there was plenty of chin scratching and navel gazing to make sure the execution was as good as it could be. In the online world, the deep thinking is less around the execution and more about instrumenting the measures and conducting a robust series of A/B tests. The belief is that 'the truth is out there' and the further you go down the path, the more likely the best solution (execution) will reveal itself. I'd say that this is often true, but sometimes it can be a dead end. But then again, thinking about the offline world, you can still end up with 'dead end' executions even having worked on them for months!
Fish where the fish are: acquisition requires a particular mention
Again, at a high level, the strategy isn't necessarily too different between online and offline – identify your key acquisition target(s), understand what message will motivate them and where you can best reach them. Scratch below this high level surface and things begin to shift significantly. Aside from the intricacies of the online channels; Google search, display, social, email etcetera, the glaring advantage of online is the quality of attribution from marketing channel through to result.
The clarity of cost per acquisition and ROI is eye-watering for a marketer more used to big offline campaigns. Again there's a divergence in marketing strategy which I'll call 'fishing where the fish are' versus 'build it and they will come'.
The visibility that online gives you allows you to target high traffic channels and high conversion points within your acquisition funnel. The efficiency of online channels is hard to beat, and forces much stronger scrutiny of offline channels and the need to set up efficient ways to measure and attribute the impact of the campaign. Although I do believe there remains a clear role for offline channels to broaden brand awareness and consideration.
Same same but different
To sum up the key differences between my old and new world: the fundamentals of marketing strategy hasn't changed, but the approach has. Think small, be quick and nimble, spend time setting up your testing and tracking rather than 'waste' time getting too nuanced on execution. But in the end you'll always require a strong understanding of your consumer; their needs, what's going to delight and motivate them, and what will make them choose your brand over any alternative.
Some things will never change.