Five Australian brands doing great things in 2021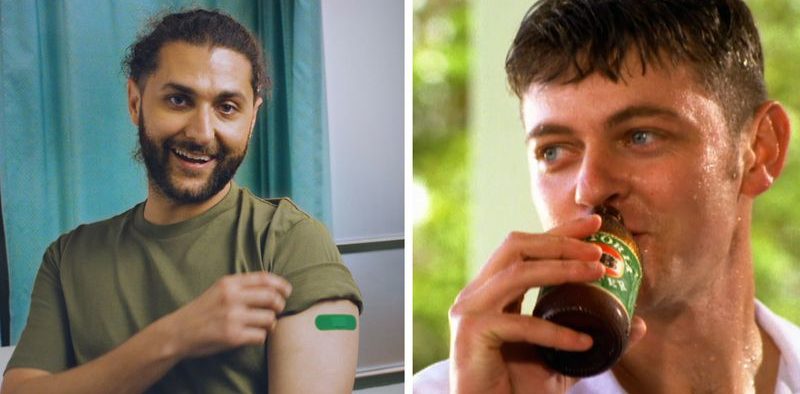 In a year rocked by lockdowns and protests, it at times felt like a country divided. However, some Aussie brands continued to do amazing things. From encouraging the jab to speaking out against controversial cases.
Here are five local brands who continued to do good in 2021.
Victoria Bitter
In September, VB launched their 'As a matter of fact, get the jab' campaign with Clemenger BBDO.  The ad is about encouraging Australians to get the Covid vaccine, so we can get back to the things we love to do.
Continuing with the formula that has made up their videos over the years, including the strong voice over, the same music and an ice cold beer, the ad's strong nostalgic feeling is powerful.
A montage of archival footage of Australians at a gig at the pub, at the beach with the RSL, and playing sport draws on this nostalgia and takes us back to when we could do those things pre-pandemic. 
In a fun, bubbly and encouraging thirty seconds, VB manages to create a powerful message in which mateship and togetherness is at the forefront of the vaccination campaign.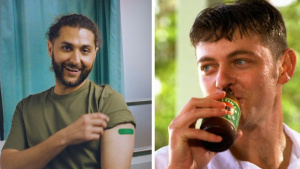 Ovira
The past year has seen several campaigns highlighting the prevalence of violence against women.
On an Australian front, start-up period pain management company Ovira in September launched a mobile billboard to highlight a recent case of violence against a woman. 
A billboard reading 'You will not silence our pain' was stationed outside Knox Grammar, the former school of a man who pleaded guilty to hitting a woman in the face, but was not convicted for it.
When questioned about the role of the brand in activism, Ovira founder Alice Williams told Mumbrella: "If not us, then who?".
"We stand in solidarity with her and want to amplify her voice, while offering hope to the thousands of other women suffering in silence. We hope that our actions can empower these women," says Williams.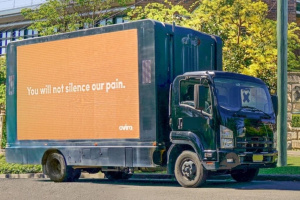 Heaps Normal
In 16 months following the launch of its award-winning 'Quiet XPA', Heaps Normal, a beer company specialising in non-alcoholic beverages, raised $8.5 million as it plans to build a dedicated production facility and capitalise on growing demand.
It's backing came from the likes of Who Gives A Crap founder Simon Griffiths, Athletic VC managing partner Matt de Boer and Tripple executive director Bec Milgrom.
Heaps Normal are on a mission to change the way Australians engage with alcohol, and are founded on the simple belief that things in life are too good to be wasted. 
They aim to have 20 per cent of Australia's non-alcoholic beer market by 2025, and already has its beer stocked in 2,000 venues and retailers around the country.
Chief executive Andy Miller says Australia is only now catching up to the rest of the world in terms of non-alcoholic beer, but, "we're catching up pretty bloody quickly".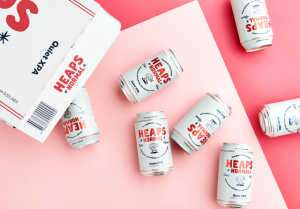 MCG
In September, the Melbourne Cricket Ground (MCG) partnered with 13 familiar Melbourne footy names in a video promoting Victoria's vaccination campaign.
Personalities across the media, former players and even umpires joined the cause to encourage Victorians to get their jab.
"Your one action out there, could help us see 100,000 back in here at the MCG. So come on Victoria – from all of us – let's get back to doing what we love," says Richmond tragic Mick Molloy.
Melbourne Cricket Club CEO Stuart Fox said that the MCG had a responsibility to encourage the population to get vaccinated, in line with the health advice that major events in Victoria won't be able to return until the state reaches key vaccination targets.
"The MCG has been home to some of Australia's greatest and most cherished sporting moments for more than 165 years, and has welcomed patrons from all walks of life. It sits close to the city centre as a landmark of unity, dreams and celebration and when full, the MCG is the beating heart of Victoria," says Fox.
"For the last 18 months, too often the Ground has been left empty. It is symbolic of the struggle all Victorians and particularly those in Melbourne have felt."
Wash Bloc 
Wash Bloc is a WA-based company that is encouraging people to wash more sustainably, so far creating shampoo and conditioner bars free from harmful chemicals, while reducing the need for single-use plastics. 
Their aim is to convert ten thousand people from using liquid products to solid products by 2024, in doing so saving approximately 60,000 plastic bottles from ending up in landfill or in the ocean. The solid bars last 3 times longer than current plastic shampoo bottles.
Founder George Brown says his inspiration came from surfing coastlines across the world, where the water was riddled with plastic bottles and other rubbish. It was the wake up call he needed to do something about it.
Wash Bloc has big ambitions to further their product line down the track, and as of Monday 6 December revealed its now including eco friendly travel containers to its range.