Five questions to ask when selecting a paid search agency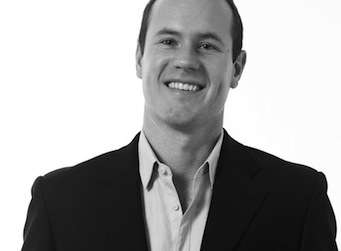 Search has become an incredibly complex and competitive industry, where the slightest of mistakes can lead to significant revenue losses. Companies will spend in excess of $35 billion on paid search marketing this year alone, and many advertisers spend hundreds of thousands to millions of dollars every month on keyword campaigns.
With so much at risk, marketers often turn to agencies to help them manage their paid search programs. These agencies range from small shops that do simple keyword bidding and campaign management to integrated digital agencies who manage all aspects of multimillion-dollar online advertising programs for brands.
If you don't find an agency that's right for your brand's needs – on an operational, technical and philosophical level – your paid search programs will suffer. Selecting the right agency is critical and working with the wrong agency could potentially result in lost sales opportunities, long-term damage for your brand, and wasted resources.
Before you begin to search for a new paid search agency, I would always suggest you ask yourself whether you need an agency to run your entire search program – from strategy, to set up, management, bidding, optimisation, measurement and reporting, and ongoing services – or whether you want an agency to run only a piece of your paid search program, such as managing bidding and optimisation.
If you're looking for a strategic agency partner to run a large-scale paid search program for your brand or brands, however, then you'll need to conduct a thorough search to find the right partner. You need to ask each contender the tough questions – and if they can't answer, they will clearly not be up to the task of running a large-scale search program. The five questions I would suggest asking agency prospects are:
How will you enhance my existing programs? This question will reveal how well an agency understands your business, current efforts, and the industry you operate in. As I previously mentioned, you will want to make sure your agency partner is aligned with your objectives and seeking their perspective upfront should give you an indication of their expertise, potential fit and how much effort you'll need to expend in getting them up to speed on your business.
Are you focused on the strategy or the execution of plans? Your agency isn't just there to execute; they should be partners in devising, progressing and achieving your core goals. Make sure your agency will be able to help you agree on and reach key revenue and business objectives – instead of just focusing on the nitty-gritty of bidding.
How do you measure long-term customer value? Your chosen partner should think of your customers and potential customers as their own – they should have the technical, marketing, and messaging expertise to use paid search to cultivate a long-term, revenue-generating relationship with each individual customer. Make sure you establish if the agency focuses on a single transaction model to acquire new customers via paid search, or instead creates value with each new acquisition over the long term? Your partner should have a strategy to build customer lifetime value from the very first click through to repeat sales.
Which technology platforms do you use? There are heaps of sophisticated, robust advertising management solutions in the market today – some capable of only an ad-hoc paid search program, while others are highly optimised to meet or exceed ROI goals, and continue to achieve acquisition, sales, and branding targets. Find out the tools an agency uses, but also make sure they are adept at leveraging them to get optimal results. You want to make sure your agency's teams aren't wasting too much time on execution, and are instead focused on building your business through strategic campaign planning and optimisation.
Can we see some references? Always contact a few clients that the agency works with to ask them specific questions about their experience. Find out what it's like to work with the agency on an everyday basis, and what value they add on a strategic level. Ask them outright if they would recommend you use the agency and if there are any 'watch outs' you should be aware of.
Don't leave finding the right paid search agency to chance. Make sure your decision to work with an agency isn't just based on an initial chemistry with the team who attend the pitch, and instead that they can provide thought-provoking, innovative responses to each of these five questions.