Five tips to ensure customer PR success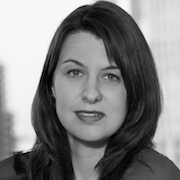 Having customers that are willing to talk to the media is critical to PR success, writes Kathryn Van Kuyk, senior consultant at Bench PR.
When it comes to media relations, journalists will only take what you say about your product or service so far. They want to talk to the organisations, your customers, about how they're actually using it and the benefits it delivers. Here is some advice about how clients need to work with their PR agency to help educate their customers about the benefits of 'free PR' and what the process will look like if they decide to go ahead.
Tip one
Before embarking on any customer success story or case study, the customer's media team or communications team need to be informed. This is really important. We've worked with organisations in the past on case studies, finally secured a story that both parties are happy with, for it all to evaporate once the comms team has been informed.
Tip two
If your customer agrees to do a media interview, ensure your agency briefs them as much as possible about the journalist, examples of their work and what the focus of the interview is. Are they media trained? If not, do they understand that anything they say is 'on the record?'
Tip three
Is your customer spokesperson available? It's an obvious one this, but if the only person who knows about the project has limited availability or works in a different time zone, then it's going to be difficult for your agency to secure a media opportunity. Once the case study has been pitched to the journalist, they're likely to want to talk to that spokesperson in the next couple of days or at least the same week. Is your customer spokesperson going on holiday or overseas? Then your PR agency needs to know.
Tip four
It must be made clear that the customer will not get the chance to review the article before it's published. This is not advertising. It's independent editorial. We're not sure why people still have this idea they can 'vet the copy' before it goes to print, you can't. Don't ask either. The journalist is likely to get offended. A journalist will only offer copy for 'review' if they're unsure about a few facts or they might be happy for your customer to check their quotes.
Tip five
Ensure your customer talks about the work they've done with your team and most importantly mention the name of your company. You're not paying your PR agency to do the PR for your customers. Again, a good PR agency should reiterate this to your customer, but this should be about gaining a great result for both parties.
The wrap
So, don't be afraid to reach out to your customers and ask them if they'd be willing to get involved in some PR activity. Explain the benefits of PR to them. Through working with you and your PR agency, this is an opportunity for them to raise the profile of their organisation in the media and to effectively enjoy some 'free PR'. It can also help you improve your relationship with your customers, giving them some 'value-add' for choosing to work with you and your team and celebrating the success you've achieved together.