Free global PR wiki to crowdsource media contact details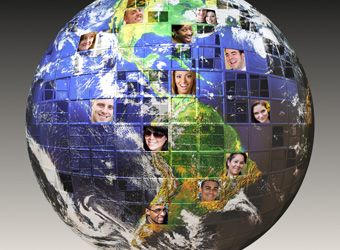 A crowdsourced listing of media contacts is set to launch, providing the PR industry with a database of information on journalists and media professionals.
Launching out of New York in March, the wiki-style platform will be open to PR professionals who contribute to the community by sharing information they've collected on journalists, bloggers and media gatekeepers. By sharing their contacts, users earn points which can then be spent to gain access to the global database.
A cloud-based platform, MyPRGenie has the potential to revolutionise the way media contacts are researched, collected and updated, according to CEO of the venture, Miranda Tan.
"What's exciting is that adding a wiki-styled, crowdsourcing technology allows PR professionals to automatically update media contacts in real-time and share it with a community, versus the old-fashioned way of tediously calling and manually updating the contact database one by one," Tan says. "It is amazing how much manual work remains in maintaining most media databases."
MyPRGenie lists its aim as mapping every media outlet on the planet through crowdsourcing by keeping a current database of email, phone, outlet name, address, beat, title and social media name for each contact.
The system will also help the media, Tan says, allowing them to manage emails, follow companies of interest and block unwanted emails or spam. Reporters can opt-out of being listed on the system and once unsubscribed cannot be re-added.
A rating system will track the accuracy of the information added, and email addresses will be deleted after a hard bounce from press releases sent through the system.
"Sales professionals have had access to this kind of data for years," Tan adds. "But this is the first time such a system has been added to a public relations platform."