Getting the most out of Net Promoter Score surveys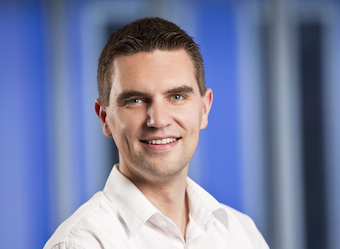 Many global brands are using Net Promoter Score (NPS) surveys as measuring customer satisfaction and loyalty becomes an increasingly important business metric. Daniel Scheltinga discusses what marketers need to know.
Traditionally, business leaders tended to pay a lot of attention to metrics like revenue, cash flow and profitability to assess the health of their company. But today the focus is on customers as the real drivers of business performance.
Global brands are using tools like Net Promoter Score (NPS) surveys to measure and track customer happiness and loyalty over time. Indeed, NPS is increasingly being tied to employee bonuses in organisations such as Telstra and some of the banks in Australia.
But NPS doesn't just benefit big business; it can help organisations of any size to quickly identify which customers are their biggest fans and which ones are at risk of damaging their brand. That is why Zendesk has just made NPS surveys available to our customers using our cloud-based customer service platform.
Here is a simple guide to how marketers from any company can leverage NPS to improve the long-term health of their customer relationships.
How NPS surveys work
NPS works by sending a quick, one question survey to customers that asks, "How likely are you to recommend my company to someone you know?" Answers are scored on a simple 0 to 10 scale, with zero being "not at all likely" and 10 being "extremely likely."
The scores are then clustered into three groups characterised by different attitudes and behaviours:
Detractors (0-6): unhappy customers who are likely to spread negative word of mouth about your company and have high rates of churn,
passives (7-8): satisfied but unenthusiastic customers who are not likely to actively recommend your company to others, and
promoters (9-10): happy customers who will actively recommend your company to others, advocates with positive word of mouth.
A company's NPS is calculated by subtracting the percentage of promoters from the percentage of detractors.
The benefits of NPS
NPS gives you the metrics to accurately measure customer loyalty, so that you can work on ways to increase it over time. A company's NPS can be tracked from one survey period to the next and targets can be set, not only for a whole company but also for each business unit, product, store or geographic area. This gives companies accountability and the ability to see if what they are doing is having a positive or negative impact on customer experience.
NPS enables you to link improvements in customer loyalty to actual business outcomes. Research shows that promoters account for 80% of referrals in most businesses while detractors account for 80% of negative word-of-mouth. With the cost of attracting a new customer far exceeding that of retaining an existing customer, increasing your number of promoters is a sustainable way to grow your business.
Using NPS to improve customer loyalty
All companies want their customers to be happy. The challenge is finding out what they really think about you. As part of the NPS survey, customers can leave written, open-ended feedback, which becomes a wealth of insights into how your customers feel about your company and its products.
This feedback should be shared back through your employees so you can proactively address problems and focus on creating a customer experience that boosts satisfaction. At some companies NPS is part of the culture and feedback is used to drive everything from product development to customer service to marketing.
It also gives companies an opportunity to proactively follow up with their customers and open up a dialogue – whether that's to thank them for giving feedback, dig for more details, or resolve an issue that was expressed.
Five tips for sending effective NPS surveys
Stay true to the NPS methodology. Opting for the traditional NPS survey will allow you to benchmark and compare yourself against others. Use your first score as a baseline and track how your NPS improves over time.
Keep the survey simple to get the highest response and comment rates. Every additional question you introduce to the survey flow reduces the response rate of the survey.
Survey a group of customers that is both large enough to allow for statistically meaningful conclusions and varied enough to be representative of your overall customer base. You'll need to invite a larger number of customers to take the survey than will actually respond to it. It's usually better to invite too few people than too many at first. You can always invite more customers in subsequent surveys.
Pay close attention to the qualitative feedback and not just the ratings or score. It's more important to understand why a customer gave you the rating they did than simply to know the rating alone.
Develop a regular survey cadence (e.g., monthly, quarterly) and track your NPS trends over time. How often should you survey? You can send one NPS survey every 30 days to a maximum of 10,000 recipients. Additionally, to ensure your customers don't accidentally get spammed, a single customer should only receive an NPS survey every 90 days.
Daniel Scheltinga is director of services and support at Zendesk.