Global product placement spending grew 12% to $8.3 billion in 2012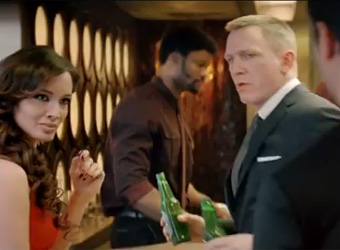 Global product placement spending grew 12% to US$8.3 billion in 2012. The increased sophistication used to integrate brands into TV programs and movies and the uptake of product placement by emerging BRICS nations (Brazil, Russia, India, China and South Africa) is said to be driving product placement growth.
TV remains the most consumed advertising medium worldwide but as viewing of first-run programs on TV is steadily declining in favor of watching programs over the internet,  traditional 30-second television advertising is slowly becoming less effective, according to new research.
The research comes from PQ Media data and also found an increase in DVR penetration, a shift in media consumption habits and new technology disruption and a relaxation to global product placement regulations were among the reasons why marketers are increasing their investment in branded entertainment for the third consecutive year.
The US remains the world's largest product placement market with spending up 11.4% to $4.75 billion, fueled by strong growth in the TV, internet, mobile and music categories.
Mexico ranked third behind Brazil with spending of $674 million in 2012, followed by Australia, France, Japan and the UK who all spent in excess of $100 million for the year.
Global spending on movie placements also rose 8.1% to $1.66 billion in 2012.