Google Now app updated to rival Apple's iOS Passbook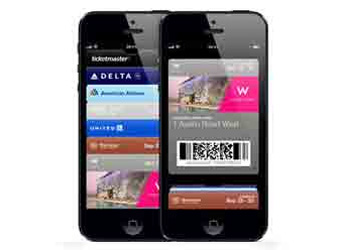 Google has updated its Search app for Android with functionality that rivals Apple's Passbook app, the iOS 6 program that pulls your boarding passes and store cards into one convenient place.
Google's update is part of the Google Now service that automatically brings up cards with relevant information from around you, based on your location. In this case, the app scans your Gmail inbox for boarding passes (limited to United Airlines for now), and will automatically bring up a QR code used at check-in when you arrive at the terminal.
This feature is almost identical to Passbook, which ranks Virgin Australia, Qantas, Moshtix, Eventbrite and Ticketek as supporters of its platform.
The Google Now travel functionality does not stop there. Once you arrive at your destination, the app will suggest places to visit and interesting events to attend, along with directions to the points of interest and weather information.
When you are at a museum for example, the app lets your do a reverse image search via Google Goggles so you can get information on the painting or sculpture you are looking at, while other cards will suggest events nearby.
There are also other cards for travellers, like the currency conversion, translation and flight status cards.
As part of this app update, the voice search functionality has been improved, with a few extra perks you wont get with Siri on an iPhone. This includes finding out names of songs by asking 'What's this song?' (similar to Shazam, but built-in), finding product information by scanning a barcode and posting updates to Google+ through voice command.
The app only works with phones and tablets running Android 4.1 Jelly Bean or newer, so if you have an older device, these features wont be available for you.
With Macworld.