Google releases mobile search data for Olympics
Google has been busily crunching data over the past week to illustrate just how fans are searching for Olympics-related information – on mobile in huge numbers. In fact, searches on smartphones and tablets grew by 1000% from the previous week, and during certain moments mobile searches eclipsed those from desktop computers.
The search giant suggests the London 2012 Games are well and truly the first multi-screen Olympics, with viewers searching on a second or even third screen about things they see happening on another.
Global searches for Paul McCartney during local broadcasts of the opening ceremony (times are PST).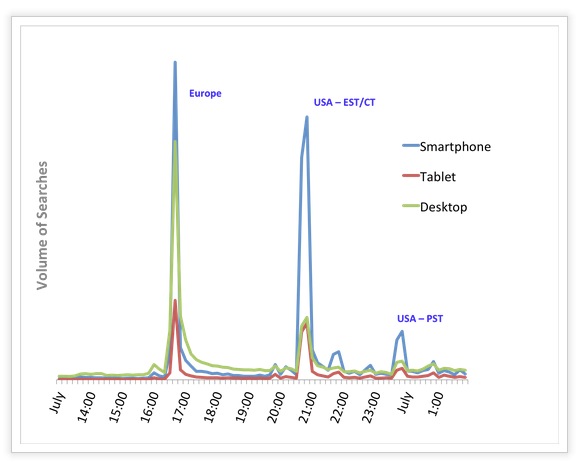 Mobile search share around the world during first two days of the Games
This chart is the most indicative of mobile usage patterns, showing the proportion of total searches from the opening two days of the Games that were performed from a smartphone or tablet device. Note Japan, where mobile search dominated desktop search over the period measured.