Google ups venture capital budget by 50% in search for 'disruptive innovation'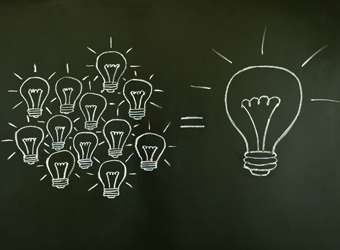 Google's venture capital arm is to increase its annual funding pool from $US200 million to $US300 million, giving its search for the next ground-breaking innovation a boost.
The move will see Google Ventures invest in more later-stage financing rounds, as well as 'get in on the ground floor' with a broader range of companies, with plans to invest $1.5 billion in fledgling businesses during the coming five years.
Google Ventures was established in 2009, and backs between 40 and 50 firms at the early 'seed stage' each year, where it invests up to $250,000 in a company, as well as 15 deals where it invests up to $US10 million.
The extra funding will "puts a lot more wood behind the arrow if we need it", according to managing partner of Google Ventures Bill Maris. "It's a further affirmation of what we set out to do, which is to find and invest in the most disruptive and interesting founders we could find."
The technology giant will also double its own efforts to invest in mobile technologies, All Things Digital, reports.
The news follows a study by the Boston Consulting Group, which found many big brands are turning to venture capitalism in their search for disruptive innovation and access to new regions and value chains. Google itself doubled its VC funding pool to $US200 million just a year ago.
Currently, Google Ventures invests in a broad range of companies ranging from medicine to clean technology to coupon companies and has backed success stories such as SCVNGR, Crittercism and Astrid.  It describes itself as a "radically different kind of venture capital fund", offering companies assistance with design, recruiting, marketing and engineering.
The unit also operates Startup Lab, a dedicated facility and educational program where companies can meet and learn from each other.
It's understood the extra funding will be used to look beyond the United States for start-up opportunities and invest in more later-stage deals, typically over $10 million per investor and a broader range of categories. Maris said it aims to complete one or two deals annually in the $20-50 million range.