'Half of new marketing roles didn't exist five years ago'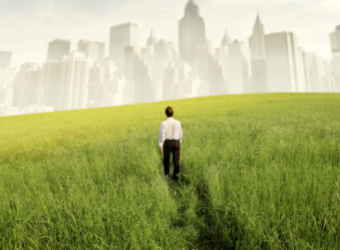 Seek's Peter Osborne looks back at the major trends in supply, demand and salary seen in the marketing and communications disciplines, and what that could mean for the next 12 months.
As businesses look to secure their financial health into 2013, marketing has held up remarkably well. For most of 2012, Seek saw the supply and demand for marketing and communication roles grow in a job market that more broadly had a challenging year. Our data shows the marketing industry fared well over the last 12 months: most of the marketing sector grew, both in terms of the number of new jobs advertised and also salaries that were on offer.
So it seems Australian businesses have a well-considered view of marketing as a strong and capable business partner, able to add real value in helping navigate through the challenges and opportunities the world is now throwing our way.
Of course there will always be roles within the industry more sought after than others, and 2012 proved that skills in trade marketing and digital and search marketing are still highly favoured.
Growth in job ads for trade marketers grew by 32% in 2012 with an average annual salary of $93,000, up 20% from last year. The number of candidates applying for these roles almost tripled, which means that though there were more jobs available, they were harder to land.
Roles in digital and search continue to go from strength to strength, up 29%, which indicates the continuing importance businesses place on these marketing channels. Having said that, as the technology matures, so too do the roles. A few years ago, digital roles were highly specialised, and even quite mysterious.
Today, as we wrangle with the implications of digital and face new opportunities in a 'big data' world, we all learn and develop new skills, and it's the continual development of skills to keep us up-to-date with emerging trends that shore us up for future success (and employability!).
In other trends, job ads for product management and development rose 11%, while market research and analysis roles jumped 9%. Both the number and demand for internal communications jobs softened. A possible explanation for this trend is a reallocation of marketing budgets that prioritise external communications over internal. As consumers continue to shop and learn in new and different ways, the marketing industry must continue to adapt.
Audiences are easily bored and they are spoilt for choice. As businesses strive to keep their audiences engaged and interested, more and more emphasis is placed on a company's marketing efforts and the skill of the team that delivers it. This is great news for marketing and communications professionals.
My friends in recruitment tell me that 50% of the marketing roles they are working to fill didn't exist five years ago. It is exciting to consider those currently studying marketing and communications will fill roles we haven't even thought of yet. Might tomorrow's job ads call for 'brand textologists', 'Facebook friend agents' or 'Twitter curators'?!
All in all, the state of marketing was pretty healthy in 2012, with most specialisations growing in an environment where many other industries can't say the same thing. We have good reason to celebrate and look forward to another year of opportunity – whatever that may look like.
Did you know: in each issue of the print edition, Marketing includes the very best opinion articles curated from our huge industry blogging community, as well as exclusive columnists writing on the topics that matter? Becoming a subscriber is only AU$45 for a whole year, delivered straight to your door. Find out more »