Havas Village highlighting The Body Shop and Minus18's LGBTQIA+ Youth advocacy efforts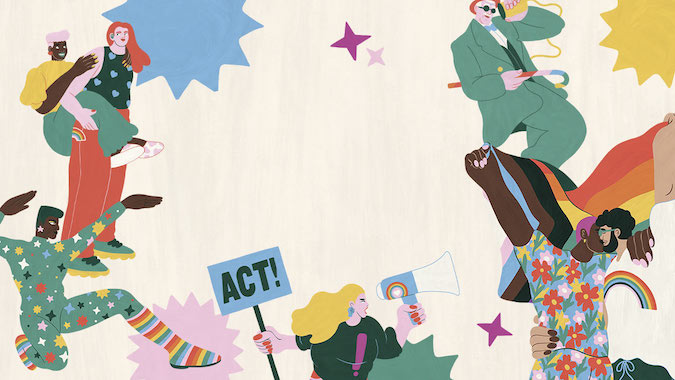 Havas Village has released a new campaign, titled "Out for Love". The campaign aims to drive awareness of The Body Shop and Minus18's partnership who are launching a national survey targeting LGBTQIA+ youth. 
The Body Shop and Minus18's survey aims to amplify the voices of the young queer community. It will look to insure involvement in the conversations and decisions that directly affect them. 
The survey's questions were centred on common issues faced by LGBTQIA+ youth today. For example, there were questions regarding the level of support received from schools and workplaces, sex education, gender-affirmation surgery, and safe spaces. Furthermore, the survey sought to gather opinions on current Australian leadership's support of the community. 
Minus18 will base future campaigns and events on the results of the survey. The results will also be published in a report later this year, to further amplify these young voices.
The Body Shop is driving visibility of the LGBTQIA+ community and supporting Minus18's initiatives by launching a range of "Out for Love" highlighters. $2 from each sale – from now until June 30th – will be donated to Minus18's Young Leaders Program. 
"The Body shop is a brand rooted in activism and a proud ally of the LGBTQIA+ community," said Shannon Chrisp, activism director for The Body Shop Australia. "We are very proud to be working with Minus18 on this important campaign to amplify the community and allies' voices. This will be a support the next generation of queer leaders."
Influencer program
One Green Bean (OGB) is also pushing publicity for the campaign via an influencer program across Instagram and TikTok. Popular influencers such as @stylebydeni, @kathebbs, @alrighthey and @seanzeps will shared posts. The posts have been encouraging their followers to participate in the survey. Simone Gupta, CEO of Havas PR Australia spoke of the survey. 
"OGB is proud to be working on this important campaign with The Body Shop and Minus18 [to get] the word out to drive participation in what we want to be the biggest ever survey of the LGBTQIA+ community and allies in Australia." 
Havas Media Melbourne's general manager, Naomi Johnstons, says: "The Havas Group is a strong supporter of diversity and inclusion. It is a privilege to be able to apply that commitment to the 'Out for Love' campaign."
The Minus18's important work can be supported by purchasing highlighters through The Body Shop. Keep an eye out for the results of the survey down the line!