Holland's new tourism campaign boasts it is 'the original cool'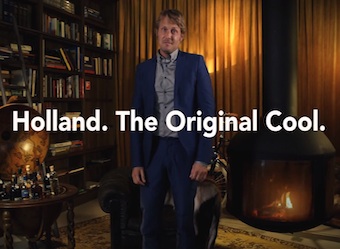 Holland's new tourism campaign claims that the country, probably best known for its clogs and red light district, is actually 'the coolest place on earth'.
The campaign makes note of Amsterdam's 'hipster credentials' showcasing its organic food, art, clean energy and bicycle culture.
Mustache Agency in New York collaborated with the Netherlands Board of Tourism & Conventions, KLM Royal Dutch Airlines, Amsterdam Marketing and Amsterdam Airport Schiphol to create spot.