How to survive a click frenzy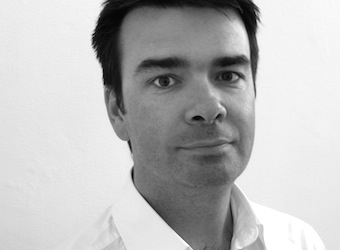 The other night the ClickFrenzy Australian online retail promotion kicked off at 7pm. It was supposed to be the first coordinated online retail event Australia has seen and the organisers did a great job of signing up some of the highest profile Australian retailers, generating buzz and PR to support the event with mainstream media coverage and a lot of pre-event hype. Everything was in place for the largest online sales event to hit these shores.
But almost instantly it turned into a PR disaster, with the event site crashing under the load of visitors and many retailers who were participating also crashing under the load. Myer, David Jones, Kogan and Dick Smith all experienced outages at the height of the frenzy.
Twitter erupted immediately with the hashtag #ClickFail trending as consumers took to social media to howl about their experience.
So what went wrong?
For any retailer looking to maximise the value of a major sales promotion such as ClickFrenzy, preparation and planning for the increased traffic such a promotion can generate is paramount.
Ecommerce is complicated, with a fine balance between advertising and marketing, usability and user experience design, web development, software platforms, integration with third-party systems and hosting infrastructure all needing to be tuned to ensure optimum performance.
What the #ClickFail experience demonstrates is that while many Australian retailers are desperate to latch onto a sales promotion to drive traffic and sales, they do not yet see online sales as mission critical, and have not invested in the skills, infrastructure and preparation time to ensure that sudden spikes in traffic can be safely accommodated.
The interest generated by the promotion was unprecedented, and many commentators are now trying to justify the failure of their online stores as a positive: "So much traffic our servers couldn't cope with demand!." However, for any consumers who have experienced such a failure, the damage to a retailer's brand could be terminal. Retail is fast evolving into an 'omnichannel' experience for shoppers, who now expect to be able to shop online, in store and on mobile devices.
The organisers had chosen a platform and approach that has known limitations (the Magento ecommerce platform is well known to have server and infrastructure demands that need to be carefully managed at scale) and the failure to predict and manage the immense interest and demand was a failure of both planning and technology.
How can retailers survive a click frenzy?
In preparation for a frenzy of clicks, companies should put in place a number of measures to ensure they can maximise the value of the promotion. There are lessons every retailer can learn from this experience:
Advanced notice and information: give your service providers as much notice and information regarding any traffic spikes/marketing campaigns in advance as possible. This will allow for planning, implementation and testing of any network enhancements or website optimisations,
optimise your database: watch the database during normal site operation and identify any 'expensive' queries that use a lot of CPU time or require a high number of database reads to complete their tasks. Once identified, either rework the query to run more optimally or setup indexes on the table to reduce database reads,
monitor your website: all mission-critical websites should be monitored 24/7.  Monitoring will let you know if something is wrong with your site and also how fast pages are taking to load – if you make changes to your site and during different visitor loads you will be able to gauge how it has affected performance, and
set up a content delivery network (CDN): one of the best ways to ensure optimal Web site performance under load is to setup a CDN. CDNs work by caching your website on servers located in different geographical locations, on different ISPs' networks. This results in faster delivery of your website and a reduction in the load on your server and network.
So what happens now?
Now it's time for Australian retailers to get serious about their online retail operations. Marketing and promotion are just one part of the retail puzzle. Execution and optimisation is equally as important. As is service and logistics.
It's quite obvious now that Australian consumers are ready to buy online, and next year it's likely a 'ClickFrenzy' event will be orchestrated by retailers themselves, using their own media reach and loyalty programs, as opposed to paying a third party.
To maximise on these sorts of retail events, online retailers need to seriously review and test their online infrastructure, load test and optimise their platforms and plan well ahead for the spikes in traffic and sales that an event such as ClickFrenzy can generate if their websites can cope!