Pinterest paves way for brand pages, launches features for marketers
Pinterest has started paving the way for brand pages by launching accounts designed for marketers.
The social scrapbooking site launched accounts that allow marketers to sign up using business names (rather than requiring a first and last name) and verify websites last week.
While the pages themselves are no different to the current page layout, the move signals the social network is ready to work more closely with brands and includes the launch of 'pin it', 'follow' and featured content widget options for third-party sites as part of the sign up process.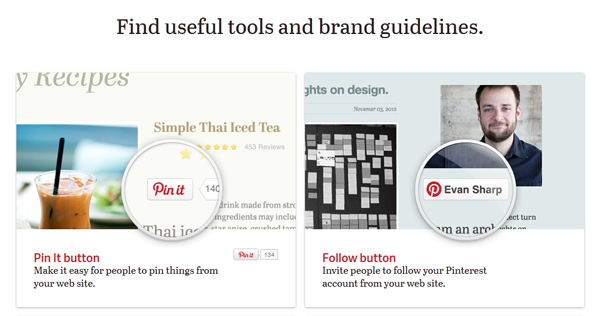 A business microsite displaying case studies from brands like Etsy and Jetsetter, as well as best practices and guidelines for brands, has also been launched. Its terms of service have also been updated to include businesses.
Product manager at Pinterest, Cat Lee, played down the launch of the business features, telling Mashable they have nothing to do with monetisation or [Pinterest's] business model. "We know that when we do introduce a business model, we definitely want to design it in a way that makes the user experience better, but this announcement is just about taking that first step," she said.
Companies that already have a personal account on Pinterest will be able to convert it to a business account free of charge.
The company raised $100 million in funding and was valued at $1.5 billion valuation in May, according to Mashable. Its hired several ex-Facebook staffers, including head of operations Don Faul and head of product management and partnerships Tim Kendall, who once directed Facebook's monetisation strategy.