Social media misuse – how not to go about using social for your brand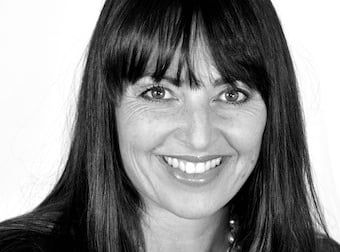 Social media is a great communication tool to help businesses connect with their customers all over the world. However, if you misuse social media your business could be at risk of losing followers or customers, gaining a bad reputation, losing sales, getting your account banned or even legal action.
Here are four social media practices you should avoid.
Buying followers 
Many businesses have resorted to buying thousands of new Twitter followers to quickly look more popular. But Twitter is not a popularity contest, which means the quality of your followers is more important than the quantity.
For example US President candidate Mitt Romney was accused of buying Twitter followers in July 2012 after he gained 116,000 in one day. This has never been confirmed; however the accusation now throws doubt on whether his Twitter followers are actually real.
Here are some reasons why you should never buy Twitter followers:
The followers you buy are not real people, they will never become a new client, customer or brand advocate for your business,
bought followers are usually fake accounts. Therefore you can't engage or create conversations with these followers which defeats the purpose of having a Twitter account, and
marketing companies will charge you thousands of dollars to buy targeted Twitter followers who are real people. However, they can't guarantee these followers will be interested in your business and they may even unfollow you after you've paid.
The best way to gain new Twitter followers organically is by sharing interesting information, having online conversations, adding value to the lives of your followers and following influencers who are in your related field.
Cash for social media comment
This is the practice of businesses paying for celebrities and other well-known people to tweet, post or blog about a product or service. While most people will let you know if they have been paid to spruik a product, not everyone will disclose this information.
For example the South Australian Tourism Commission neglected to disclose they payed singer Shannon Noll and chef Matt Moran to tweet about Kangaroo Island as a holiday destination. The public then found out and a backlash occurred where other celebrities posted negative comments about Kangaroo Island on social media. One person even posted 'PR at its worst' and created the hashtag #kangarooislandruinedforme.
If businesses want anyone to post something on social media about a product, this information needs to be disclosed to all followers. Otherwise businesses could lose their credibility, lose their customers' trust, gain a bad reputation and tarnish their relationship with the celebrities.
It's better to get followers naturally talking about your business by asking them questions, posting interesting links, encouraging them to share your photos or commenting on their profiles.
Capitalising on a charity or natural disaster to generate more 'likes'
It's a great initiative when businesses use social media to genuinely raise money or awareness for a charity or natural disaster. However, some businesses have abused this practice and only focused on how it can benefit them.
For example, in January 2011 retailer Bing Lee ran a campaign to gain more Facebook and Twitter fans by promising to donate $1 to the Queensland flood appeal for each new 'Like'  it received.
Not surprisingly it drew immediate backlash, inspiring the hashtag #charityfail.
Bing Lee tried to defuse the situation by releasing a statement on Facebook stating the company would donate $10,000 no matter what. They stated the reason behind the campaign was to raise awareness about the disaster.
If you use a charity for selfish reasons on social media your business will gain a bad reputation and your customers will no longer trust you. It may even tarnish the charities reputation causing them to lose valuable donations.
Before you put anything online think about how others will perceive it, because you only have one chance to get it right.
Fake reviews
Concerned about getting a bad review, some businesses have resorted to posting fake reviews on online review sites such as TripAdvisor and Eatability under an alias. For example, crime writer RJ Ellory admitted to posting positive reviews about his books on Amazon, while also posting negative comments about other authors' books.
Posting fake reviews is ethically wrong and creates false assumptions about a brand. If your business is caught out it will damage your reputation and could lead to decreased sales.
You can combat negative reviews by responding to the negative comments and see if you can reverse the situation. You can also write a response that is polite and helps to resolve the issue.
Don't get caught out conducting one of these dodgy social media practices. Instead use social media to communicate and build mutually beneficial relationships with your customers, because it's much more beneficial to your business.