I promise to tell the truth, the whole truth and nothing but the truth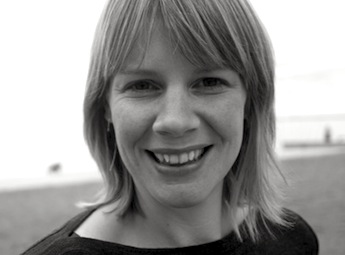 'It takes 20 years to build a reputation and five minutes to ruin it' so the saying goes and today, with the proliferation of social media and growing demand for organisations to be accountable for their actions, PRs and their clients need to be transparent and authentic in their communications.
You only need to look at the Lance Armstrong debacle to see the damage lying can do, not only to the reputation of a professional cyclist but to the whole sport, across the globe.
PRs are often labelled as 'spin masters' at best, and 'liars' at worst, but a credible reputation is key to the success of a PR agency or an individual communications professional. Like any organisation, that reputation can be ruined in five minutes, so it's important to protect it.
One way to do this is to ensure that you're representing clients that hold the same values as you or the agency you represent. You can do this by asking as many questions as you can about their business and how it operates. Are the answers forthcoming? Have you done your research? Are there any questions the potential client seems to avoid answering?
At the beginning of any new relationship with a client, we always ask if there are any issues currently or in the past that we need to know about. Has the company had financial issues? Are there any potential ex-employees holding a grudge? Is the company breaching data privacy rules? Are they taking another company to court? Perhaps they're struggling to find funding and have huge debts?
Having an honest conversation with a potential client at the beginning of the relationship is so important. A PR agency's reputation can be potentially ruined by a client not telling the truth or waiting until the crisis hits before sharing key information. If the PR knows about the skeletons in the closet before the event, they are much more equipped to deal with the situation and salvage the reputation of that person or organisation.
Of course, PR is about engagement. It isn't one way traffic. PR is about building relationships and credibility and that means telling the truth. So, if a client suggests an idea that you know isn't going to work, you need to be able to tell them. All too often, agencies agree to deliver projects for clients, knowing they're either not going to work or the results are going to be well below expectations. As PR professionals we need to be honest with our clients. They're paying for our expertise and we need to advise them accordingly.
As Ed James, a fellow PR professional said in a recent article for PR Daily: "Clients come to you for your vision and expertise and sometimes they expect you to just accentuate the positive and forget about the negative. But here's the thing: the press won't. And in today's fast-moving media landscape, clients need to be prepped for reporters who ask the tough questions and expect real answers. Clients can't gloss over things. They have to be prepared to tell the truth."
Companies are more likely to get caught out for not telling the truth today. The adoption of social media tools makes organisations much more accessible to the public. We can ask questions or complain about the service we receive in a public forum such as Twitter and Facebook and we expect a response within 24 hours.
Changes to legislation have also meant that we can request information about how our taxes are being spent, how our government departments are being run or how many trips overseas our politicians have made in the past year. Private and public companies, government departments, universities, not-for-profits, every sector and every vertical market is under more scrutiny than ever before, which requires clear and honest communication with everyone, from board level to consumer.
PR agencies need to have the full picture and advise clients on the difficult questions they might get asked not only from the media, but from the public, from every audience. Only then, when both client and PR are honest with each other, can true credibility and authenticity be gained.
Did you know: in each issue of the print edition, Marketing includes the very best opinion articles curated from our huge industry blogging community, as well as exclusive columnists writing on the topics that matter? Becoming a subscriber is only AU$45 for a whole year, delivered straight to your door. Find out more »