Facebook CTR up 157% in 2012, boosted by sponsored stories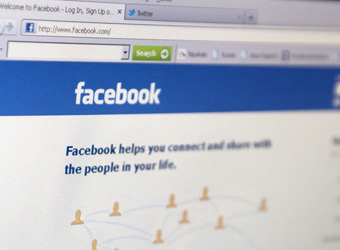 Click through rates on Facebook ads grew by 157% in the year to December 2012, while cost per click dropped 24% to close the year, according to a global report.
TBG Digital's 'Global Facebook Advertising Report' found that cost per click (CPC) on Facebook continued to drop while click-through rates (CTR) continue to grow, particularly for news feed placements.
The study looked at 572 billion impressions in more than 190 countries for 306 clients across the year to track the performance of Facebook ad units.
The October to December quarter of the study found a decrease in advertising costs in the five major countries analysed – the US, UK, German, France and Canada – with the average CPC down by 24%.
"The cheaper cost per click values seemed to be derived from the fact that targeting desktop and mobile news feed placements together opened up more inventory with less competition," the report reads.
CTR increased by 25% in the US in the past quarter and 157% in the past year. Similarly, France saw an increase of 103% quarter to quarter and Germany is up 34%. Canada and the United Kingdom only saw slight increases of 3% and 1% respectively.
"Normally a rise in CTR could be partially due to a general improvement in targeting techniques and ad creative or as we discussed in our previous report, because users are very engaged with ads on desktop news feed and mobile news feed," the report notes.
"CTR in desktop and mobile news feeds is significantly higher than on the right hand side panel mainly because news feed is the most visible part on Facebook and where users gravitate towards."
TBG Digital expects to see CTRs rise and CPCs fall even more as advertisers inspire advocates to share their content and continue amplifying it through paid media.
The report also looked at Facebook Exchange (FBX), Facebook's real-time bidding platform, which TBG Digital has been serving ads through since October 2012. The agency found conversion rates on the exchange were high, but believes continued investment in standard Facebook inventory is necessary to scale FBX activity, as one fuels the other. "While standard inventory performs well on its own as a direct response channel, retargeting non-converters who may have previously seen an ad on Facebook to bring them back into the purchase funnel leads to incremental conversions."
The combination of standard Facebook and FBX inventory can deliver up to 2.6 times better ROI, TBG found.
For the first time, TBG also looked at promoted tweets looking at more than 25 million impressions for promoted tweets in Europe and the US. Promoted tweets are offered on a cost-per-engagement (CPE) basis, which means that advertisers only pay when a user takes a specific action: replies to, clicks or marks the promoted tweet as favourite.
Promoted tweets in search proved far more effective than promoted tweets in timelines, with CTR for promoted tweets in search was 88% higher than promoted tweets in timeline, but tweets in timeline had a 29% lower CPE.