Drug allegations could cost Aussie sport millions in sponsorship dollars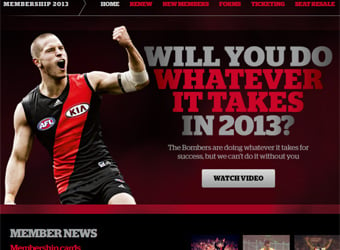 Australia's major sporting codes are in danger of losing millions of dollars in sponsorship as the sporting community reels from widespread doping allegations.
The AFL, NRL, Cricket Australia and Football Federation of Australia have all been embroiled in controversy around recreational and performance-enhancing drugs, as well as links to organised crime and match fixing, following the release of a damning report from the Australian Crime Commission (ACC).
Naming rights NRL sponsor and major AFL supporter Telstra confirmed it would act swiftly to distance itself from the sports if wrongdoing was proven. The telco reportedly signed a $150 million, five-year, naming-rights deal for the NRL last year.
Its CEO, David Thodey, said he would examine the allegations prior to making a decision on the future of its sponsorship deals, in a statement released to the press.
"Our brand image is tied up with those who we sponsor, so if there is untoward behaviour that we don't agree with, we would make our position very clear. We will always do that,"  Thodey says.
"I understand stories come and go but we will need to look at the detail and make our decision."
Other sports implicated in the wide-reaching report, which did not publicly name how many or which clubs were allegedly involved, include Cricket Australia, which counts CommBank as a principal sponsor, and Football Federation of Australia, its league sponsored by Hyundai.
The ACC report claims substances were supplied by organised crime figures who have formed partnerships with the codes, doctors and anti-ageing clinic have prescribed new, hard to detect performance-enhancing substances and clubs have been involved in match fixing.
Toyota Australia, the naming-rights sponsor for the AFL, said it supported the co-ordinated response to the allegations, The Australian reports.
"The positive aspect is that these issues are being tackled jointly by the national sporting bodies, the federal government, the Australian Crime Commission and the Australian Sports Anti-Doping Authority," a Toyota spokesman said.